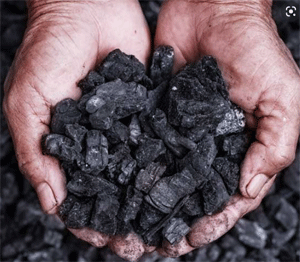 Bhubaneswar: Central PSU Coal Major, Mahanadi Coalfields Limited (MCL) will set up three 10 million tonnes per annum (MTPA) capacity each coal washeries in Odisha.
These non-coking coal washeries will come up at IB Valley, Hingula and Jagannathpur.
These will benefit the company, the common man and the country as a whole, pointed out a senior officer of Ministry of Coal.
While the agenda of Ministry of Coal for 2021-22 is 12 coal washeries by Coal India Limited (CIL), Odisha will have three- one in IB Valley and 2 others in Talcher Coalfields.
The CIL has planned for enhancement of washing of coal, including non-coking coal in order to improve the coal quality by reducing ash Percent and improving the grade of coal.
There are five new coking coal washeries proposed to be constructed in CCL—two in Phase-I and three in phase-II.
There are 04 new coking coal washeries in different stage of construction in BCCL.
The total feed capacity to proposed new washeries is 60 million tonnes of which total 30 MTPA of 9 coking coal washeries and 30 MTPA of 03 non coking coal washeries.
The CIL plans to ensure improvement of quality of the washed coking coal at the delivery end, efforts are required in four stages.
The thrust is on underground (UG) coal mining to supply consistent quality of raw coking coal for more consistent operation of washery.
The quality of washed coal produced by the old Moonidih Washery is superior than other washeries because UG provides consistent quality of coal to Moonidih Washery whereas other old washeries are fed primarily with coal from Open Cast Mines with wider variation in quality.
The BCCL has decided to go for Kapuria UG mining project under MDO Mode integrated with washery even with IRR of 9.7% only.
In order to ensure quality of Product during production on-stream ash analysers integrated with process control system need to be installed in the washery.
The newly commissioned Dahibari Washery has the system installed in the circuit.
Other BOMO washeries have also been designed incorporating on- stream ash analyzers integrated with process control system.  In case of old washeries, on-stream ash analyzers integrated with process control system have been incorporated in the renovation scheme/circuit, said the sources.