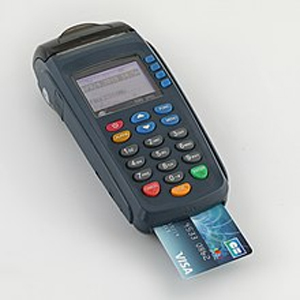 There will be 100 Percent Payment by Digital Mode by end of February 2021 in at least two Districts of the State, feel Banking Officials.
Bankers have been assigned this target to be achieved by February end positively.
State Level Monitoring Committee On Digital Payments (SLMCDP) chaired by Ashok Kumar Meena, Principal Secretary Finance has chalked out Road Map in this regard.
There is continuous monitoring along with consultation among all the stakeholders including RBI, SLBC, Banks and various Departments of the State Government, said sources.
While Government of India is harping on Deepening Digital Payment Ecosystem to help out the customers in a big way, Odisha Government is supporting the initiative, said sources.
Digital Payment Ecosystem is activated in Cuttack and Bolangir district with focused intervention.
With deepening of Digital Payment Ecosystem in Cuttack and Bolangir Districts, Debit/ Rupay Card coverage is increasing in both the districts.
Latest Report on Expansion and Deepening of Digital Payments Ecosystem reveals that in Cuttack Debit/Rupay Card coverage is 65 Percent and Net banking Coverage is 11.34 Percent.
Similarly PoS Machine and QR availed by Current Account Holders has gone up to 21.81 Percent.
In Bolangir District, Debit/Rupay Card coverage is 58.74 Percent and Net banking Coverage is 10.46 Percent.
PoS/QR availed by Current Account holders has gone up to 21.49 Percent as per official sources confirm.
SLMCDP has been guiding the Bankers in this regard and clear Road Map has been chalked out.
In order to deepening Digital Payment Ecosystem, PoS Machine would be made available to all the Merchants.
Operators like BSNL, Jio, Airtel, Vodafone have been requested to take measures to improve network connectivity in both the districts.
All Government Receipts are to be collected on Digital Mode and fees of Schools and Colleges in both the districts will be collected through Digital Modes.
It has been decided that Special Financial Literacy Drive would be conducted with participation of RBI, NABARD, Banks and others, said an official.
While deepening this system is taken up opening of Brick and Mortar bank Branches are also stressed upon as well as provisioning of Business Correspondents are being taken up by State level Banker's Committee (SLBC), said sources.
According to sources at least 4873 Gram Panchayats are yet to be covered by Brick and Mortar Bank Branches.
However, recently Banks were asked to go for detailed survey in 65 Gram Panchayats for setting up of Brick and Mortar Bank Branches and putting Business Correspondents.
State Government has time and again harped on improving Banking Infrastructure and has brought to the notice of the Union Government in this regard.