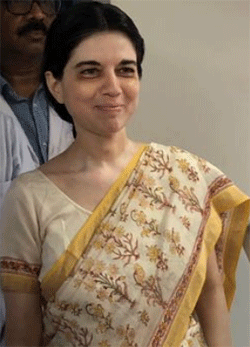 Bhubaneswar: Secretary Health & Family Welfare Shalini Pandit sources informed that a total sum of Rs.16,048 crore has been proposed for public health care, which is an increase of about 27 percent over previous year and about 3 times of the allocation in 2017- 18. It amounts to 7 percent of the State Budget.
This includes provision of Rs.3,725 crore under Administrative Expenditure and Rs.12,031 crore under Program Expenditure under Health and Family Welfare Department. The provision under Program Expenditure has been substantially increased by 33% over the Budget Estimates, 2022-23.
AMA Hospital : Transformation of Public Health Facilities under 5T 'Health Care for All' has been the guiding principle of our Government while formulating the Budget for 2023-24. It has been the dream of the Chief Minister to upgrade public health facilities to the standard of the best private hospitals.
Towards this end a new scheme under Health Sector AMA Hospital is proposed, which has an ambitious target to transform 147 health facilities in a record period of 9 months, with an outlay of Rs. 750 crores in the Budget Estimates for 2023-24.
Under this scheme the Physical Health Infrastructure, basic patient amenities and service delivery system in the public health facilities, i.e. Community Health Centres, Sub-District Hospitals and District Head Quarter Hospitals will be upgraded. Biju Swasthya Kalyan Yojana (BSKY) When illness strikes a family, health expenditures can be catastrophic, wiping out life-time savings and pushing families below the poverty line.
Biju Swasthya Kalyan Yojana, making Odisha the first and only State in the country and perhaps the world, where all healthcare services, from OPD consultation to ICU and surgery, are provided free of charge to all persons, in all Government hospitals.
Each year, poor families save Rs. 600 crores expenditure on drugs, which is borne under Niramaya. Similarly, the people of Odisha save over Rs. 150 crores each year on diagnostic expenses alone, as the same is borne by the Nidaan scheme. In addition to this, 96.5 lakh families covering over 3.3 crore people of Odisha are provided with cashless healthcare in over 600 premier private hospitals across 17 States. Till date, over 10 lakh families have saved over Rs 2100 crores towards healthcare expenses in premier private hospitals.
About 50,000 families have availed cashless care above Rs. 1 lakh per annum and nearly 1000 women have availed healthcare of over Rs. 5 lakh per annum. It is an indicator of the success of the scheme that BSKY has sustained a record 97% Positive patient feedback over the years.
In 2023-24, it is planned to make the Kalahandi medical college functional, followed by Talcher, Phulbani and Jajpur in subsequent phases. Due to the vision of the Chief Minister to strengthen medical education, the State is confidently moving towards self-sufficiency in meeting our need for doctors and specialists.
While Odisha was producing only 321 MBBS doctors and 254 specialists per year in the year 2000, we now produce 2200 MBBS doctors and 826 specialists each year, and these numbers are increasing each year. In 2021, the Chief Minister took a landmark decision to reserve 15% of MBBS seats for students of Government High Schools. It is a matter of pride for us that in the past 2 years, 415 students of Government High Schools have been admitted in MBBS courses, under this policy. For infrastructure development, an amount of Rs.3,003 crore have been proposed in the BE, 2023-24 under the State Scheme Mukhya Mantri Swasthya Seva Mission, which includes Rs.1400 crore for SCB Redevelopment Programme.
Additionally, Rs.71 crore has been provided towards Diet, Rs.646 crore towards outsourcing of services for security, sanitation, laundry and maintenance under NIRMAL and Rs.110 crore towards Equipment in the BE for 2023-24. 108 Ambulance Service The 108 Ambulance Services was launched by the Government in 2012-13 to provide emergency transportation service to critically ill patients. The present Average Response Time of 108 ambulance service across the country is about 30 minutes.
At least 236 new Ambulances into the fleet, for which a budgetary provision of Rs.250 crore has been proposed in the Budget Estimate, 2023-24. Odisha Comprehensive Cancer Care Plan To provide Cancer Care in Chemotherapy, Onco-surgery, Radiotherapy and Palliative Care to the people, it has been planned to establish 11 centers in 3 phases with an indicative estimated cost of Rs. 1,046 crore. A sum of Rs.211 crore has been proposed for establishment of Cancer Care Centers in the BE for 2023-24. National Health Mission (Rural & Urban) For implementation of various Centrally Sponsored Schemes, Rs. 2,289 crore has been provided in the BE, 2023-24