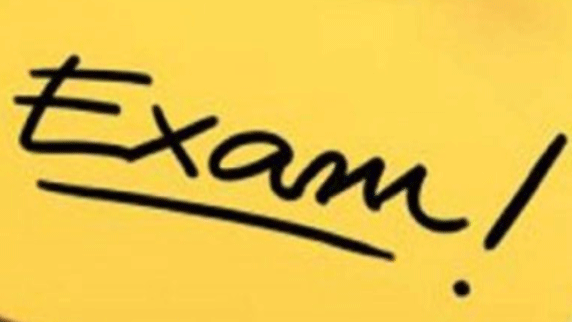 Bhubaneswar: As per the announced schedule, the offline mode test of the Annual 10th examinations began across Odisha on Friday.
A total of 15, 151 candidates are appearing for the annual High School Certificate Examinations at 504 centers across the State.
On the guidance of the School and Mass Education Department, the Board of Secondary Education (BSE) has made all arrangements to conduct the offline mode examinations with strict adherence of the COVID-19 guidelines.
A total of 6597 students appeared for the 10th regular offline exam, while 8493 candidates wrote the 10th Odisha Open School Certificate exam and 61 students appeared for the Odisha Madhyama exam. The exam started at 10 AM and ended at 12 PM. The evaluation of the answer papers will begin from August 6.
The state government had cancelled this year's 10th Board examination in view of the pandemic. Accordingly, the BSE had declared that nearly 98 per cent of the students, who had filled up the forms, passed the examination in different grades based on an alternative method of assessment of the students as well as their school's past performances.
However, several students from across the State, particularly from private schools alleged that they have been awarded marks below their standard and expectations. Therefore, the Government had decided to conduct the physical mode test. Still, very less number of students have opted for the test.