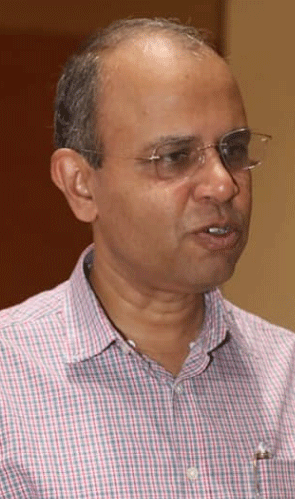 Bhubaneswar: Chief Minister Naveen Patnaik has chosen 1993 Batch IAS Ashok Kumar Meena as new Principal Secretary Panchayati Raj and Drinking Water in a very crucial period.
State is getting ready for Rural Polls for Three Tier Panchayati Raj System and it is a critical phase.
Mr.Meena, an honest and trustworthy mandarin is the right choice, feels a former Minister Panchayati Raj.
Department of General Administration and Public Grievances has notified Mr.Meena as Principal Secretary Panchayati Raj and Drinking Water on 29 July.
Mr.Meena, who was Principal Secretary Finance and generously distributing funds to various development departments, now will handle one of the most important and crucial development sector.
Known for his meticulous planning and execution of Financial Reforms and bringing in transparency in the Financial System of the State, Mr.Meena will be executing Flagship Program of the State and Union Government in Rural Sector.
Odisha, being a Rural State has been allocated over Rs.20,000 Crore of funding for both Panchayati Raj and Drinking Water Sector.
Centre is harping on execution of projects in MGNREGA and Jal Jeevan Mission for which special funding is being poured.
Similarly PMAY (Gramin), and Biju Pucca Ghar Yojana which are also Flagship Programs need boost as the State Government is harping on providing shelter to all in a time bound manner.
Bringing in transparency is the hallmark of the Naveen Patnaik Government under 5T Charter.
Mr.Meena, sincerely means transparency, which he brought in Financial System of the State and it will be replicated in the Panchayati Raj system, pointed out a senior official.
Lot of expectations are from the senior mandarin, who knows how to work silently with a result oriented purpose.