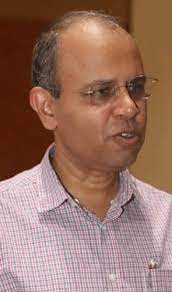 Bhubaneswar: For active involvement of women in MGNREGS works at grassroots level, the State Government has decided to engage Women Self Help Groups (WSHGs) for planning and execution of MGNREGS works.
Panchayati Raj and Drinking Water, Principal Secretary Ashok K Meena has written letter to all District Collectors and Project Directors of DRDAs for this purpose.
The Mahatma Gandhi National Rural Employment Guarantee Scheme (MGNREGS) provides 100 days of guaranteed wage employment to every rural household whose adult member volunteers to do unskilled manual work.
It empowers the vulnerable population of rural areas & secures their livelihoods, strengthens Panchayati Raj Institutions and provides quality rural infrastructure. The Scheme can be a potent tool in improving women participation in economic activities, Mr.Meena said.
The State Government has been putting tremendous emphasis on women empowerment through a multipronged approach in order to bring them to socio-economic mainstream. The State has formed around 7 lakh Women Self Help Groups under Mission Shakti Department.
"These WSHGs can be productively deployed to bring about transformation in implementation of MGNREGS, that will reflect the demand driven execution of projects under the Scheme," he said.
He urged the Collectors to facilitate their involvement in planning & implementation of the Scheme.
The Mission Shakti groups will be engaged in creation of awareness among the MGNREGS job card holders about their entitlements and to issue new job cards to willing eligible households/ vulnerable households.
They can also be engaged to assess their availability for work, seasonality of demand of work and type of works they are interested in, duration of work etc. The SHGs will also engaged to assess the need for community assets and individual assets.
The members of WSHGs will also be deployed as Mate for worksite supervisors and will play a leading role in mobilization of women to worksite, Mr.Meena said.
Members of SHGs will also act as Village Resource Persons (VRPs) for conducting Social Audit and will be part of the GP-level Vigilance and Monitoring Committees (VMCs).
The Principal Secretary also urged the District Collectors to provide community assets to the WSHGs and Gram Panchayat Level Federation (GPLF) subject to feasibility of the project & adhering to norms & procedures under MGNREGA.
The women members will be given common work sheds for livelihood activities, storage godown to enable the SHGs to run their business without facing any difficulty in storage, grading etc. community livestock shelter, community nutri garden, Plantation in community land, fodder cultivation in Gochar land and community land development.
"You are, therefore, requested to impress upon all field functionaries under MGNREGS to facilitate active involvement of WSHGs at grass root level in planning & implementation of the Scheme abiding by the above instructions," he added.