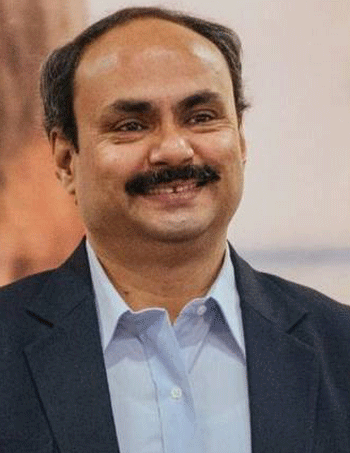 Bhubaneswar: Hemant Sharma, Principal Secretary Industries said that the State Level Single Window Clearance Authority (SLSWCA) today accorded in principle approval to eight industrial projects envisaging investment of around Rs.1872.11 Crore.
These Projects will generate employment opportunities for 3461 persons. Besides, the projects will utilize many agricultural byproducts and will enhance economic activities in different parts of the State.
Presenting details of the investment proposals, Principal Secretary Industry Mr.Sharma said that the Proposals were mainly from the sectors like food processing, agriculture, animal husbandry, petroleum products, steel, and downstream manufacturing.
The proposers were credible investors and their coming in would provide further fillip to the sectors", MD IPICOL Bhupindar Singh Poonia presented project wise details for discussion.
SLSWCA while giving in principle approval to the projects, Chief Secretary Suresh Chandra Mahapatra, who chaired the meeting directed IPICOL to have oversight on the construction and commissioning of the projects approved earlier.
Various departments were asked to facilitate early grounding of the newly approved projects. Agriculture and Farmers Empowerment and Food supplies and Consumer Welfare departments were advised to link the raw materials from the State for the upcoming food processing plants.
Chief Secretary Mr.Mahapatra also directed to ensure scientific disposal of the wastes of newly coming up industries from the very beginning.
Development Commissioner, Pradeep Kumar Jena directed IPOCOL to have realistic assessment of the land and water requirement for various industries. IDCO was also advised to ensure hundred percent utilization of the land allotted to industrial houses within the stipulated period.
The approved projects in steel and petroleum products included: Establishment of 0.108 MTPA Ferro Alloys Plant with 50 MW CPP and railway siding with investment of Rs.328.75 crore by Shyam Metalics and Energy Limited at Kalinganagar with employment potential for 330 persons; Expansion of Cocke and Petroleum products plant from 0.425 MTPA to 0.85 MTPA at Kalinganagar by Jindal Coke Limited with investment of Rs.470 Crore and employment potential of 270 persons.
For establishment of iron ore pipe conveying system of 3 MTPA capacity by GV Mines and Minerals with investment of Rs 104.48 crore and employment potential for 238 persons was given clearance by SLSWCA.