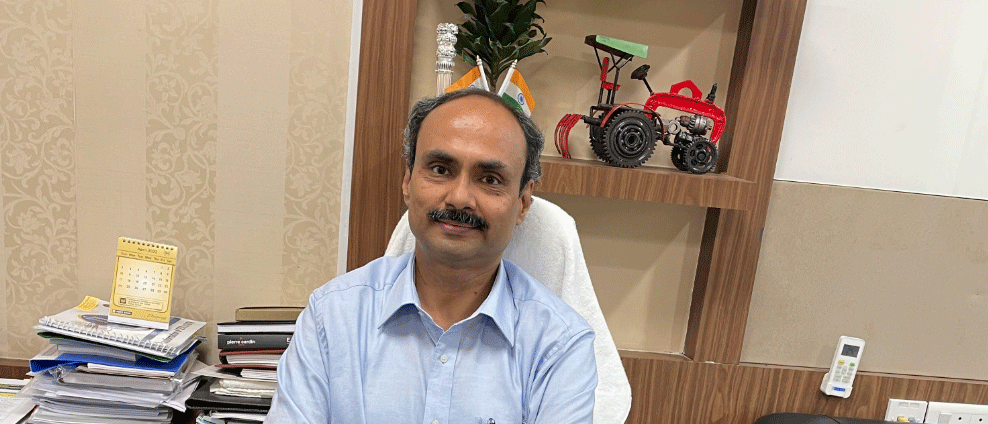 Bhubaneswar: Hemant Sharma, Principal Secretary Industries has said that the State Government on Thursday approved 11 investment proposals worth Rs 2,082 crore, which will create employment opportunities for 3,612 people in the State.
The State Level Single Window Clearance Authority (SLSWCA) headed by Chief Secretary has approved the projects.
Presenting financial and technical details of the investment proposals, Principal Secretary Industries, Mr.Sharma said that the projects were employment intensive in the sectors like steel Downstream, Tourism, Information Technology and ESDM. 
SLSWCA gave its nod to National Aluminium Company Limited (NALCO) to set up a 3.5 MTPA Over Land Conveyer (OLC) Corridor in Pottangi, Koraput district, against an investment of Rs 732 crore, which will generate employment opportunities for over 229 people.
Similarly, the panel gave nod to set up a rolling mill, 0.6MTPA pellet plant, coal gasification unit and 10 MW coal based CPP at Hirma in Jharsuguda district, by Konark Ispat Limited against an investment of Rs 379.2 crores, with employment opportunities for 1,165 people.
The Committee has approved three downstream steel units at Kalinga Nagar in Jajpur district. ASL Enterprises Ltd to set up its unit with a cost of Rs 167.03 crore, while PSPL Steel Processors Pvt Ltd and Khetan Viniyog Pvt Ltd have promised to invest Rs 150 crore and Rs 50.1 crore to set up their unit at Kalinga Nagar.
IFGL Refractories Limited got the approval for expansion of its project by adding 14,700 MT Monolithics and Slide Gate Plate facilities at Kalunga Industrial Estate, Lathikata in Sundergarh district at an investment of Rs 66.27 crore. This project will generate employment opportunities for over 410 people.
The panel also gave approval to Oddiyaana Eco Resorts Private Limited for setting up Hotel-cum-resort facility along Marine Drive against an investment of INR 128 crore with employment opportunities for 264 people.
Lifeline Multiventures Pvt. Ltd. Will set up a Hotel-cum-resort facility – "Konark East Horizon" with an investment of Rs 100 crore and provide employment opportunities for 266 people in Balukhand, Puri district.
Hotel Sukhamay Private Limited has got government's approval for expansion of its existing hotel "The Crown" against an investment of Rs 88.09 crore. This new investment will create employment opportunities for 60 people in Nayapalli, Bhubaneswar.
Aspen Lake Suites LLP has proposed to set up a 5-star resort facility against an investment of Rs 69.23 crore and provide jobs to 60 people.
Approval was also given to CtrlS Datacenters Limited for setting up a Datacenter facility offering co-location managed cloud hosting services in the Infocity Industrial Area in Bhubaneswar at an investment of Rs 152.25 crore. This IT project will generate employment for over 110 people.
Chief Secretary Mahapatra directed IPICOL to have oversight on the construction and commissioning of the projects approved earlier. Concerned departments were asked to extend proactive facilitation for expeditious grounding and construction. Further, Mahapatra also directed that the industries should employ persons 'Skilled in Odisha'.