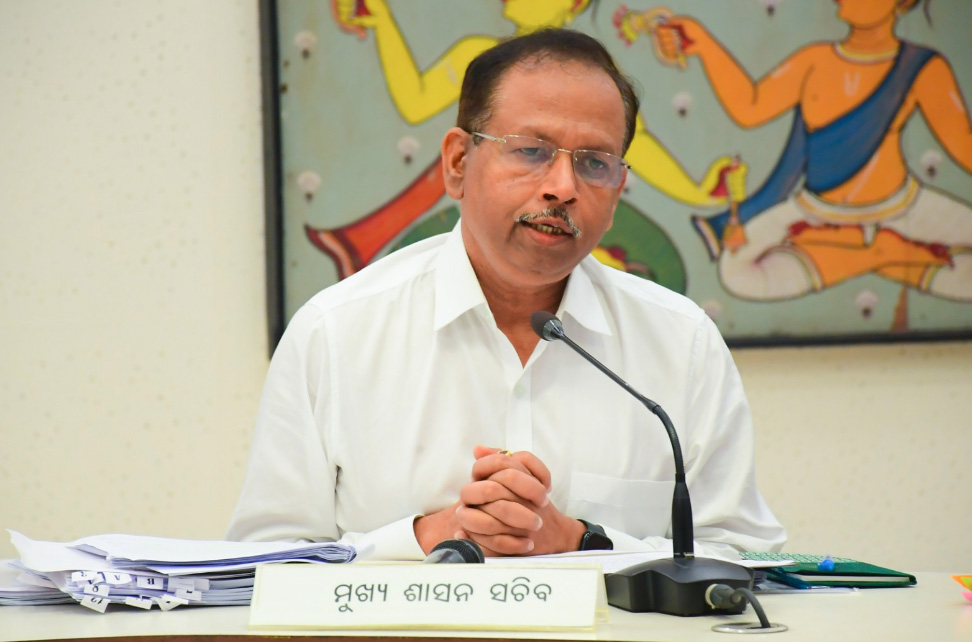 Bhubaneswar: The State Level Single Window Clearance Authority (SLSWCA) headed by Chief Secretary Pradeep Kumar Jena today approved 12 investment projects worth Rs 2,794.47 crores.
The 123rd SLSWCA meeting showcased the State's commitment to diversifying its industrial landscape across multiple sectors. These projects are set to generate employment for approximately 4,715 individuals.
In the semiconductor and ESDM sector, RIR Power Electronics Ltd committed to Invest Rs 510.80 crore in the establishment of manufacturing fabrication and packaging facility for Silico carbide devices and SIC modules on Semiconductor and ESDM Sector. Consequently, it will generate employment for 206 individuals in Khordha, InfoValley.
Nuvo Aeon Diamond and Jewellery Manufacturing LLP is poised to revolutionize the gemstone sector with its state-of-the-art lab-grown diamond and jewellery manufacturing facility in Khordha. With an investment of Rs 256.50 crores, this pioneering venture will not only generate employment opportunities for 300 individuals but also serve as the first-of-its-kind manufacturing facility.
The steel sector has experienced significant growth due to investment from several companies including Four Star Metaliks Pvt Ltd, Khedaria Ispat Ltd, New Laxmi Steel & Power Pvt Ltd and Abhirav Industries Pvt Ltd. collectively, these companies have proposed to invest nearly about Rs 900 crore in regions such as Jajpur & Sundargarh districts. Through these investments in ancillary & downstream sectors, the State will generate employment for more than 1696 people.
In Fertilizer sector, the Utkal Phosphates Pvt Ltd is investing Rs 62.07 crore on establishing a manufacturing unit of Single Super Phosphate (SSP) & Granulated Single Super Phosphate (GSSP) fertilizer unit with annual capacity of 1,20,000 MT in Jagatsinghpur.
Hindalco Industries Ltd has proposed to invest Rs 834.00 crore in the aluminium downstream sector, specifically for the establishment of an Aluminum Battery Foil manufacturing facility in Sambalpur. This significant investment is expected to create job opportunities for 1,038 individuals.
Similarly, Narayani Green Pack has decided to set up a corrugated paper and paper board containers manufacturing facility for Nestle in Khordha with an investment of Rs 50.84 crore. This project will create employment for 120 individuals.
In the food, beverage and allied sector, Maa Tarini Roller Flour Mills LLP slated to Invest Rs 58.30 crore on fully automated flour mill in Khordha while Milk Mantra dairy is investing Pvt Ltd., with an investment of Rs 51.10 crore establishing a manufacturing unit for diary product in Puri. The combined employment generation potential is around 1135.
Odisha tourism sector is set to shine brighter with Mayfair Hotels and Resorts Ltd Investment of Rs 73 crore with an employment potential of 150 for its new project in Jharsuguda.