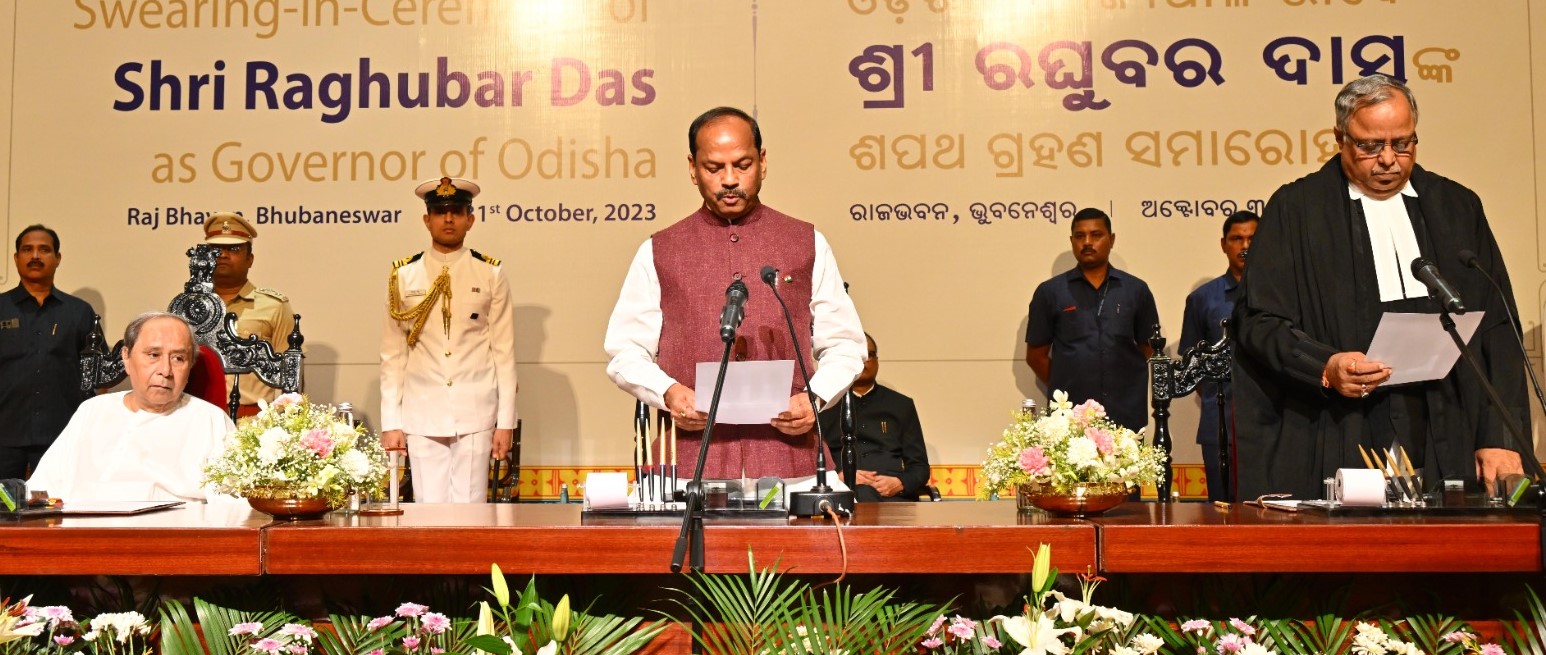 Bhubaneswar: The newly appointed Governor Raghubar Das today took oath of office and secrecy at Raj Bhavan.
Acting Chief Justice of the Orissa High Court, Dr. Justice Bidyut Ranjan Sarangi administered the oath of office to the Governor in the New Abhishek Hall of Raj Bhavan. The Governor read his oath in Hindi.
Chief Minister Naveen Patnaik congratulated the Governor after the swearing in ceremony.
Chief Secretary Pradeep Kumar Jena read out the Warrant of Appointment issued by the President of India appointing Raghubar Das as the Governor of Odisha.
A Guard of Honour was presented by the Contingent of Commissionerate Police to the Governor soon after the oath taking ceremony.
The Chief Minister, Union Minister Dharmendra Pradhan, Assembly Speaker Pramila Mallick, members of Council of Ministers, people's representatives, Secretaries of Departments and other invitees were present on the occasion.
Shri Das had visited the famous Lingaraj temple this morning and offered his prayers to Lord Lingaraj before taking the oath.
"I prayed to the lord that the state of Odisha and our country reach new heights of development. The people of Odisha witness prosperity and happiness," Shri Das said while speaking to media persons.
He had also paid obeisance to Lord Jaganath after his arrival at Puri Monday. . "Lord Jagannath has brought me to Odisha to serve the people. I want to assure you that the doors of Raj Bhavan will remain open for the people of Odisha all the time," he had stated in Puri.
The veteran BJP leader served as Chief Minister of Jharkhand from 2014 to 2019. He also held the post of Deputy Chief Minister too