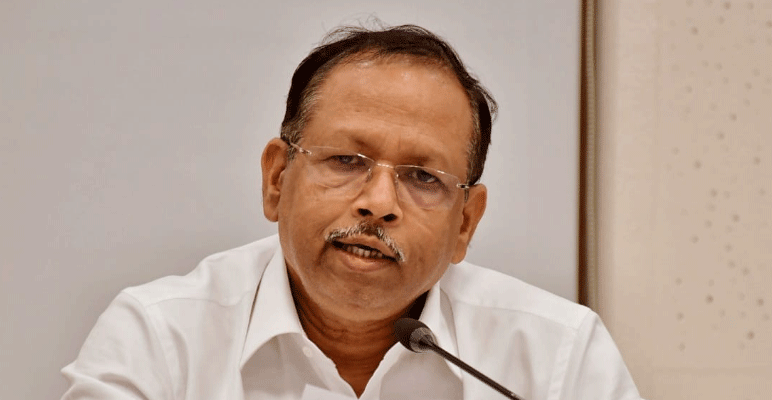 Bhubaneswar: The State Level Single Window Clearance Authority (SLSWCA) led by Chief Secretary Pradeep Kumar Jena today approved 11 industrial projects worth Rs 2840.73 crore that would generate 3721 employment opportunities for the people of Odisha.
Nine of these proposals converted from the companies participated at Make in Odisha Conclave 2022 and showed investment intent in the State.
According to officials, the State Government is working relentlessly towards converting these investment intents into ground reality. Projects spread across diverse sectors like aluminium & aluminium downstream, steel & steel downstream, chemicals & plastics, food processing & packaging, textiles & apparel, tourism and renewable energy received approvals.
The approved projects will be set up across various parts of the State including Bolangir, Ganjam, Jagatsinghpur, Khordha, Mayurbhanj, Rayagada, Sambalpur and Sundargarh districts.
The SLSWCA has approved the proposal of RCR Steel Works Private Limited, entailing an investment of Rs 896.98 crores. It proposes to set up a steel plant at Jamda in Mayurbhanj district and is expected to provide employment opportunities to about 750 people in the State.
Similarly, the committee also approved the expansion proposal of Utkal Alumina International Ltd at Rayagada district and Hindalco Industries Limited at Lapanga, Sambalpur, which promises cumulative investment of nearly Rs 1000 crores and is expected to provide employment opportunities to over 500 people.
The State has also approved the project proposal of Mahindra Holidays and Resorts India Ltd. to set up a resort at Somolo Island, Chilika Lake in the Ganjam District with an investment of Rs 228.45 crores. This project is expected to further strengthen Odisha's position in the Tourism Map of India.
In the chemicals sector, the Committee gave a nod to a project, by Ion Exchange (India) Ltd. With an investment of Rs 303 crore, the company proposes to set up a Manufacturing unit of 25000 MT Water Treatment Chemicals & 30000 MT Monomer and Polymers in Paradeep, which will provide employment opportunities to over 150 people of Odisha.
In the textiles and apparel sector, Indian Stitches Private Limited has proposed to establish a fabric processing plant with an investment of Rs 100 crores, generating employment opportunities for over 1000 people.
In the food processing sector, the Government has approved the project proposal of Taj SATs Ltd to set up food processing and packaging units in Khordha. The project comes with an investment of Rs 51 crores and potential employment for 200 people.
Seetharama Agro Industries Private Limited has decided to set up a Manufacturing unit of rice bran oil at Barapalli Industrial Estate, Kukudakhandi in Ganjam district with an investment of Rs 101 crore. This project is likely to create employment opportunities for 170 persons.
The proposal of Indopet Polymer Pvt. Ltd. To set up a manufacturing unit for Pet preform, Pet Bottles and Plastic Container at Khordha was also approved by the SLCWCA today. The company would invest Rs 52 crore in the project and provide employment to 150 persons.
Moreover, Vibhor Steel Tubes Pvt. Ltd. Has proposed to set up 120,000 MT ERW black and GI pipes manufacturing unit in Sundergarh with an investment of Rs 70 crore. The Government has approved the proposal, which will provide employment to 400 people.
The proposal of ROMCO Aluminates Private Limited to establish a 12 MW Solar Power Plant was also got the nod of the Government. The company will invest Rs 54 crore in the unit and ensure employment for 70 persons.
The State Government has always encouraged and welcomed industrialists to invest in the state. Its industry-friendly policies have positioned the state to be a highly lucrative destination for investors who have been awaiting opportunities to step into Eastern India or expand their footprint in the region.