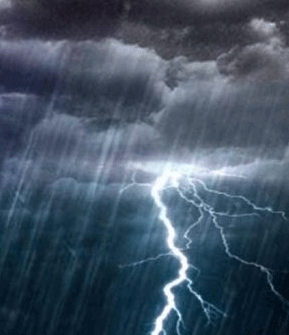 Bhubaneswar: Light to moderate rainfall, with intense precipitation in spells of about 20 to 25 minutes will be experienced in Odisha till October 12 due to persistence of an upper air trough over north India, SOA's Centre for Environment and Climate (CEC) said on Thursday.
Under the influence of the trough, which seems to be deep, south-easterly wind flow from the Bay of Bengal into central India has been continuing with incursion of plenty of moisture from the sea into the land mass through the Odisha coast, a CEC bulletin said.
This system, with day to day variation, was likely to continue up to October 12 after which the south-easterly wind flow was expected to become weak till October 16, it said.
Due to the incursion of moisture into the land mass alongside south-easterly wind flow, onset of winter might get delayed, the bulletin said.
Rainfall intensity and frequency of spells would have more impact in the coastal plains of the state with intense rain of 65 mm or more occuring at one or two locations in the coastal and adjoining districts, it said adding heavy rainfall probability was not prominent.