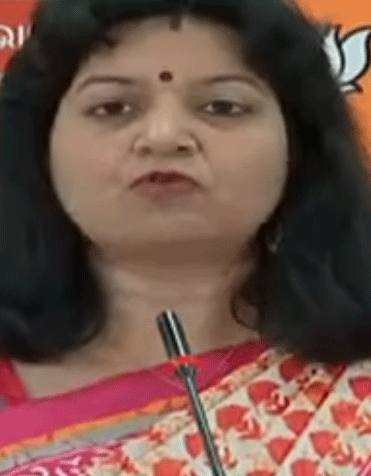 Bhubaneswar: Governing BJD and Opposition BJP got engaged in a war of words over the recent Sustainable Development Goals (SDG) India Index of Niti Aayog for 2020-21.
Bhubaneswar MP and BJP National Spokesperson Aparajita Sarangi demanded the State Government to clarify certain issues.
Ms.Sarangi slammed the State government saying that after 21 years of the BJD government, 33 per cent of people in State are below poverty line (BPL) while in Andhra Pradesh it is only 9.2 per cent.
Ms.Sarangi further said that 14.2 per cent of 1 crore households in State stay in kutcha houses as compared to Andhra Pradesh (3.2) and West Bengal (6) and sought to know as to why there are such a high number of kutcha houses in State.
"Is it not that the BJD Government has failed the people of the State," she asked.
"Why does Odisha occupy the bottom five places? Isn't it shameful? We are called a very poor state. Isn't it an affront to the dignity of Odias," the BJP MP said.
Criticizing the State Government for what she alleged development of some parts of the State, she asserted it is not holistic development of State and its people living in every nook and corner of the state.
"All that glitters is not gold. Where is the holistic development of all parts of Odisha and its 4-and-a-half crore people? What has the BJD government been doing for the past 21 years," she said.
Ms.Sarangi said the SDG report states that there are 103.5 women per one lakh population in Odisha with crimes against their names.
"This represents one of the highest crime rates of women in the country. The conviction rate is just 8.3%. In child pornography, we are the worst in the country. About 48% of women in Odisha are anemic, which is one of the worst in the country. Around 29% of our children under five years are stunted/underweight," she said alleging, "What has been the state government doing for so many years to improve the status of children and ensure dignity of women? Has Mission Shakti failed? Has the government miserably failed to safeguard the women of our state."
The Bhubaneswar MP said that in ease of doing business also Odisha has scored 'zero' while in innovation ranking, it has slid to 14th rank from the earlier 12th.
"Where does the youth of Odisha go? Why should they leave their aged parents and go to other states to earn a living? Why so much migration came to the fore during COVID times? Has the state government failed the youth and business community of our state," she asked.
However, refuting Sarangi's allegations, BJD Rajya Sabha member and national spokesperson Amar Patnaik said that the politics over SDG report is extremely unfortunate.
"The BJP leader tried her best to divert the attention of people from the major issue of COVID vaccination but failed. When foreign countries are not allowing Indian students although they are administered with Covaxin vaccine, BJP indulging in politics on SDG report instead of laying utmost emphasis on this matter and focusing on quick vaccination drive is grossly unfortunate," Mr.Patnaik said.
Pointing out that Odisha has jumped from 22nd to 19th in the SDG index in last two years, he said the SDG report has awarded more points to Centrally-sponsored welfare schemes and summarily ignored state-sponsored welfare schemes like Mission Shakti, Biju Swasthya Kalyan Yojana and MAMATA.
On the industrial index, Mr.Patnaik questioned how come Odisha, which was India's leading state in terms of industrial investment in 2019 and got 92 points, has been awarded zero point in SDG index.
"On the contrary, SDG index has awarded 99 points to Odisha in the banking sector although banking services are yet to reach rural pockets in the state," he observed.
Mr.Patnaik further said that the SDG report doesn't mention railway sector development in the state. "Railway service is yet to reach six districts of Odisha till date," he noted.
The BJD leader also said that while mobile and Internet services are yet to reach remote areas of Odisha, the SDG index in 2019-20 had awarded 123 points to Odisha for Internet connectivity but surprisingly slashed it to 44 this time.