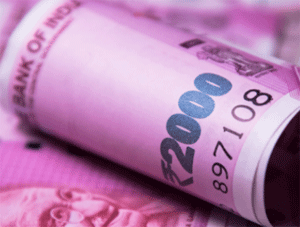 Bhubaneswar: The State Government is likely to go for a vote-on-account instead of a Full-Fledged Budget as the model code of conduct for urban poll will be in force till March 26.
The Financial Year 2021-22 ends on 31 March.
For presenting a full-fledged annual budget there is hardly any time left as five days will be left in the hands of the State Government for clearance of the Financial Instrument for Fiscal 2022-23.
It is mandatory for the Minister Finance to present a Budget in Assembly before the end of the financial year and receive the clearance of the House.
Normally the State Government presents an Annual Budget proposal in the first week of February a few days after the Union Government presents the Annual Budget.
While this time the Union Budget was presented on February 1, Odisha was having Panchyat poll and yjr model code of conduct was in operation.
Now the State Election Commission (SEC) has announced Urban Elections to the Urban Local Bodies (ULB)s.
While voting will be held on 24 March and counting will be on 26 March26. But the model code of conduct will be effective till 26 March. After that the State Government will be able to present its Interim Budget in the Odisha Legislative Assembly, feel senior Law Makers.
Earlier, Speaker of the Odisha Legislative Assembly Surjya Narayan Patro had also hinted media persons on this line.
The State Government had presented vote-on-account in the Assembly earlier in 2009, 2014 and 2019 General Elections.
This time the twin poll is being held in the State and there is hardly any time left for the State Government to present the full-fledged Budget.
The Vote-On-Account will be prepared while taking into consideration the requirement of the State Government for the first four months of the Fiscal.
Earlier the Department of Finance was getting ready for a full-fledged Budget for 2022-23, however due to the Panchayat poll was announced on 11 January, Model Code of Conduct came into operation till 28 February.
Now SEC has announced Urban Poll on 25 February and Model Code of Conduct will be in force till 26 March.
Hence the State Government will have to go for an Interim Budget for four months (April-July), Lawmakers feel.
However, there is no official communications in this regard and senior officials of the State Government are tight lipped over the issue.