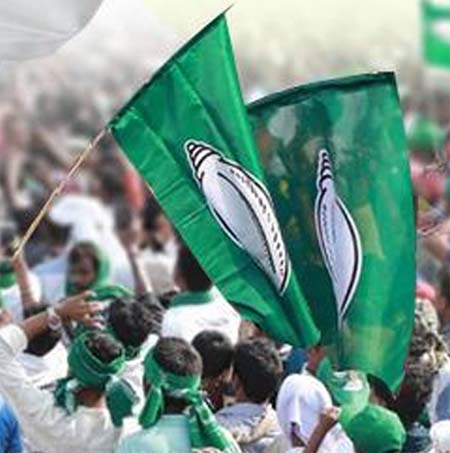 Bhubaneswar: The Governing Biju Janata Dal led by Chief Minister Naveen Patnaik, has already secured 89 per cent of Zilla Parishad seats in the first day of counting and continues its winning spree on Sunday while leaving both the opposition – BJP and Congress much behind its tally.
Of the 315 ZP seats votes counted on Saturday, BJD captured 281 seats, above 89 per cent of seats while the opposition BJP could manage to get only 15 seats followed by Congress with 14 seats, and Independent candidates and others two seats each.
Though the first day of counting was to be held for 315 seats, one Niali ZP constituency was not counted for some reasons. The results of 314 seats were declared of which BJD got 281 seats, State Election Commission SEC) said.
Similarly, according to the latest trends emerging from second-day counting on Sunday, the BJD is leading in 87 per cent of ZP seats. The conch party is ahead in 267 of 305 ZP zones, BJP in 19, Congress in 16 and others in 3 seats.
The third-day counting is scheduled to be held on Monday for 229 seats. The indications are that the BJD is inching to a score of more than 600 ZPs and likely to better its 2012 tally of 651. It had won 476 seats in 2017.
A total of 2.2 lakh candidates were in the fray and the State Election Commission (SEC) had already declared 36,523 Ward Members, 126 Sarpanches, 326 Samiti members, and one Zilla Parishad member as elected uncontested.
In the ongoing three-tier panchayat elections polling for which was held in five phases on February 16, 18, 20, 22 and 24, the BJD has already made inroads to the saffron party's stronghold of Kalahandi, Mayurbhanj, Bolangir, Sambalpur and Sundargarh.
The BJP had performed exceptionally well in these districts for which the party candidates won eight Lok Sabha seats in the 2019 General elections. The saffron party also emerged as the state's main opposition party when its ZP tally increased to 297 in 2017 from just 36 seats in 2012. The opposition Congress on the other hand secured only 60 ZP seats in the 2017 panchayat polls.