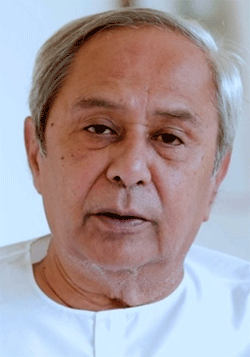 Bhubaneswar: Chief Minister Naveen Patnaik on Friday said that the State Government has a vision of making the State an industrially rich and prosperous state.
"We have a vision of making Odisha an industrially rich state, a prosperous state, an empowered state by the time we celebrate our centenary year in 2036," he said speaking at function to felicitate leading brand promoters, entrepreneurs and industry leaders organised by Sambad here.
Patnaik said most of the times, the glory of the State's maritime glory and its maritime trade in ancient days is recalled.
"We cannot always count on our past glory. We have to work unitedly to revive and regenerate that glory," he said.
The Chief Minister said Odisha in recent times has become a magnetic attraction for investors.
"The Make-in-Odisha-3.0 has surpassed all our expectations attracting investment intents of over Rs 10 lakh crore and job opportunities for 10 lakh youth. I believe our time has come," he said.
The Chief Minister said, "We are catching the momentum. We are reshaping our old policies and bringing a new set of policies to suit the new requirements. We are also investing in our women and taking initiative to convert our Self Help Groups to Small & Medium Enterprises."
He said he was sure that with the support of all, Odisha will blossom into an industrially rich state where our own brands will be counted as national and international brands.
He lauded the daily for endeavouring to identify successful brands of Odisha, recognise them, encourage them to develop even bigger brands and help promote a culture of business and trade in the state.
Congratulating the winners of awards, he said, " Your brands speak volumes on your endeavour and your entrepreneurial success. You have brought confidence in the entrepreneurial ability of the people of Odisha. I appreciate your achievements."