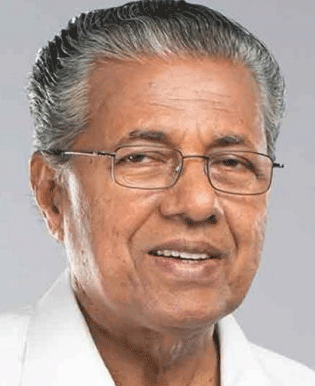 Bhubaneswar: Kerala Chief Minister Pinarayi Vijayan has supported the proposal of Chief Minister Naveen Patnaik for a central-level policy for the procurement of vaccines from global manufacturers.
Writing a letter to Odisha CM, Mr.Vijayan has thanked him for the prompt and thoughtful response on vaccine procurement and disbursement. He has fully agreed with the Odisha CM that it is the Centre which should procure the vaccines, and individual states should be allowed to run the vaccination program independently.
Mr.Vijayan has also sought the cooperation of Odisha CM to face this unprecedented challenge by the Covid-19 pandemic.
It may be mentioned here that Mr.Patnaik on 2 June had written to the Chief Minister of all states for unity among states on an ideal procurement policy.
He had also advised States to shun competition over procuring vaccines from manufacturers. The Chief Minister had proposed for a central procurement system by the Government of India and give them to states for vaccination.
In his own way, Mr.Patnaik informed the other States that all will be better off if they are in consensus regarding the procurement of vaccines and not fight against one another.
"The only way to protect our people against future Covid-19 waves and provide them with a hope of survival is vaccination. Countries which have focused on vaccination programs have seen remarkable improvement in their Covid situation. We have to provide this healing touch to our people," Patnaik wrote in the letter that he shared on Twitter, tagging all the chief ministers. "But this cannot be a battle among the states to compete against each other to procure vaccines," Mr.Patnaik had stated in his letter to all CMs.
The Odisha CM had also pointed out that the best option available is for the Centre to centrally procure vaccines and distribute them among the states so that the people are vaccinated at the earliest.
Prior to Naveen's letter, State Health Minister Naba Kishore Das urged Union Health Minister Dr.Harsh Vardhan to have a national-level policy for procurement of vaccine from global manufacturers and supply it to states.