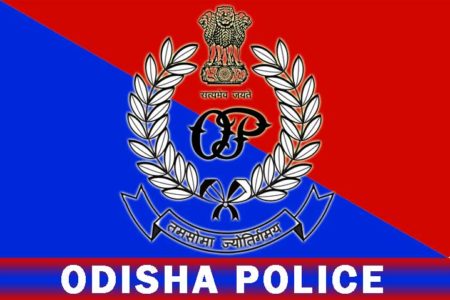 Cuttack: Taking a strong note of the corrupt practice adopted by Sambalpur Vigilance Division Inspector Manasi Jena, Director General of Police (DGP) SK Bansal on Friday dismissed her form of service with immediate effect.
Explaining details of the explosion, the DGP has issued a three-page order, which itself is a strong warning for all other police officials, especially from the Vigilance Department who are indulging in any kind of corruption.
Manasi Jena in connivance with her associate one Mukesh Sahu has been found involved in an egregious act of corruption in that she demanded bribe of Rs.20 lakh from a senior public functionary of Odisha Government to close a petition against him which was pending with her and threatening him with criminal action, if he failed to pay the bribe which she had demanded.
Ms.Jena and Ms.Sahu were eventually arrested and forwarded to the Court of Special Judge, Vigilance, Sambalpur on May 14, 2022 after successful detection of the trap by the Vigilance.
"Jena was herself an officer of State Vigilance Organization when she indulged in the above mentioned case of corruption. She was expected to display impeccable integrity and highest ethical standards. Such serious and gross misconduct and indulgence in such criminal activity on her part, and that too against a senior public functionary, not only shows her brazen and imperious behaviour but also her complete disregard to the very ethos of Vigilance Organization which is meant to fight corruption," the DGP said in his order.
Such misconduct of Jena is clearly at complete variance with the anti-corruption duties and responsibilities entrusted to her, which she was expected to perform diligently, he said.
"Such misconduct on her part is unbecoming of a public servant and a clear case of grave moral turpitude. It is bound to have a demoralising effect on other officers/staff in the Organization and would lower the image and prestige of Vigilance Organisation resulting in loss of faith and trust in the organisation adversely affecting the credibility of the Vigilance Organisation," Mr.Bansal said.
In normal circumstances, such a case of gross misconduct would entail a Departmental Proceeding for appropriate departmental punishment. However, this case presents peculiar facts and circumstances where it is not reasonably practicable to hold such a departmental enquiry, he said.
Ms.Jena is a senior functionary of an influential department, viz. Vigilance Department which holds considerable clout over public servants of all ranks across all the departments of the Government.
The present case would depend on the testimony of the public functionary who is the complainant in this case. There is every likelihood that Ms.Jena, though under suspension at present, would wield sufficient clout to intimidate the witnesses and to tamper with the material evidence in the case.  
Hence, it would not be reasonably practicable to hold a fair and impartial enquiry in the case, he clarified.
Secondly, a regular departmental proceeding would take considerable time by the very nature of things.
"The very fact of her continuation in service, even under suspension, will provide her all the opportunity to influence the outcome of the departmental proceeding. Therefore, I hold the view that it is not reasonably practicable to hold a departmental proceeding in the matter," he viewed.
"In view of above, it is my considered view that it is a fit case for exercising power under Article 311 (2) (b) to dismiss Jena from service of police department, considering the gravity of misconduct committed by her, in order to ensure the integrity of the ongoing investigation of the criminal case, to prevent loss of public faith and irreparable damage to the public institutions; and also to safeguard the public interest," he added.
Any punishment less than the dismissal from service would not meet the ends of justice in this case.
The Supreme Court of India in their various pronouncements has upheld the exercise of power of Article 311(2)(b) of the Constitution of India in similar cases, the DGP mentioned in his order indicating that Ms.Jena might not get relief if she moves to the court of law.