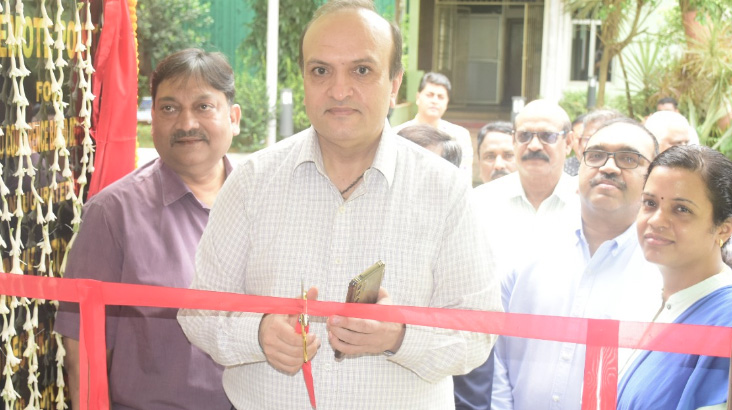 Cuttack: Director Vigilance Yeshwant Kumar Jethwa inaugurated the Court Remote Point of Odisha Vigilance at Vigilance Directorate, Cuttack for testimony of witnesses through Video Conferencing (VC) mode.
While inaugurating the Court Remote Point installed in the premises of Vigilance Directorate, Cuttack, Shri Jethwa said, the facility will provide assistance in deposition of witnesses through Video Conferencing and will not only make the trial process faster and easier in Vigilance cases, but also save time, energy & cost of travel for Vigilance Officers/witnesses.
Recently, the High Court of Orissa approved the setting up of Remote Points at Vigilance Directorate, Cuttack and other Vigilance offices in Odisha.
Based on this, Court Remote Points are being made operational at Division and Unit offices of Odisha Vigilance located at all district headquarters for testimony of witnesses through VC mode. Each Remote Point has been provided with necessary digital infrastructure including Desk Top PCs, Web Camera, Scanners, Printers, Uninterrupted Power Supply, and dedicated high speed internet connectivity to enable seamless conduct of trial through Video Conferencing mode.
With such addition, witnesses will now be able to attend trial in any of the Courts spread across Odisha through VC mode from their nearest district headquarter Remote Point located at Vigilance Offices, without having to travel long distance for in person attendance.
The Director Vigilance thanked the High Court of Orissa for their initiative and support in this regard.
In the inaugural program, amongst others, senior officers including, Asheet Kumar Panigrahi, ADGP, Vigilance, SK Kaushal, IGP, Vigilance, Prakash.R, DIGP, Vigilance, L. Divya.V, SP, CTC Division, M. Radhakrishna, SP, Vigilance Cell, T. Swain, AIG, Vigilance were present.