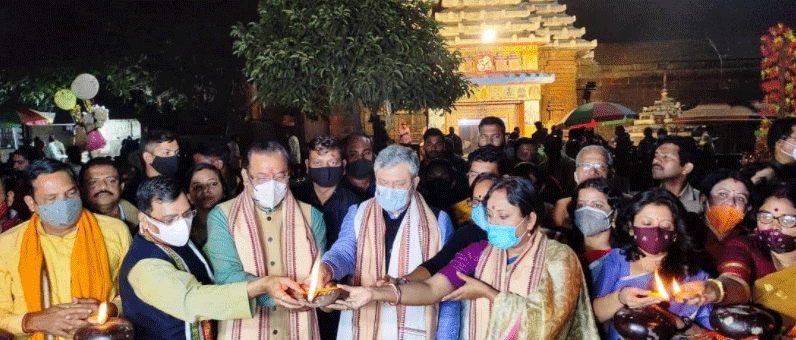 Bhubaneswar: Ashwini Vaishnaw, Union Minister Railways, Electronics & IT and Communications Thursday offered 'Puja' and 'Deep' at Shree Lingaraj Temple here seeking long life of Prime Minister Narendra Modi.
He offered prayers for the Supreme Leader, a day after his convoy was stopped by a demonstration in Punjab which was seen as a security breach.
He was accompanied by State BJP President Samir Mohanty and other leaders.
Mr.Vaishnaw reached the 11th century Lord Shiv shrine and performed puja. He was seen chanting "Maha Mrunjay Mantra".
Minister Railways also posted a video clip of him performing the "aarti" in the media while performing puja in front of Shree Lingaraj Temple.
"Modiji Jiyo Hazaro Saal", Mr.Vaishnaw said in the twitter post. "It was a clear case of conspiracy. We prayed before the Lord seeking the divine blessings for the long life ot the Prime Minister," Mr.Vaishnaw told Media Men here.
Earlier, the Women wing of the BJP, performed "Deep Daan" in different temples across the state seeking long life of the Prime Minister.
BJP Youth Wing Members held torch and candle processions for long life of PM.