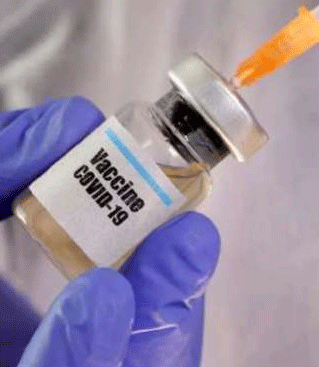 Bhubaneswar: With the COVID-19 Vaccination of Front  Line Workers would start from 6 February, State Government has asked the Top Officials to take Vaccine on their own.
This exercise is being done in order to build confidence amongst Front Line Workers (FLW)s that the vaccine is safe and has no side effects.
ACS Health & Family Welfare, P K Mohapatra has directed the District Collectors and Municipal Commissioners in this regard.
He said "As per the decision of the Steering Committee Meeting Chaired by Chief Secretary, it has been decided that on 6 February, all Senior Officers shall take the vaccine like DGP and all their senior officers.
All the senior officers in the district, all the Collectors and SPs should take the vaccine on the day.
After getting vaccinated they will tweet the same with their photo for awareness and confidence amongst others so that the vaccination program would get the desired momentum.
There are 1.92 Lakh Front Line Workers, who will get vaccinated from 6 February.