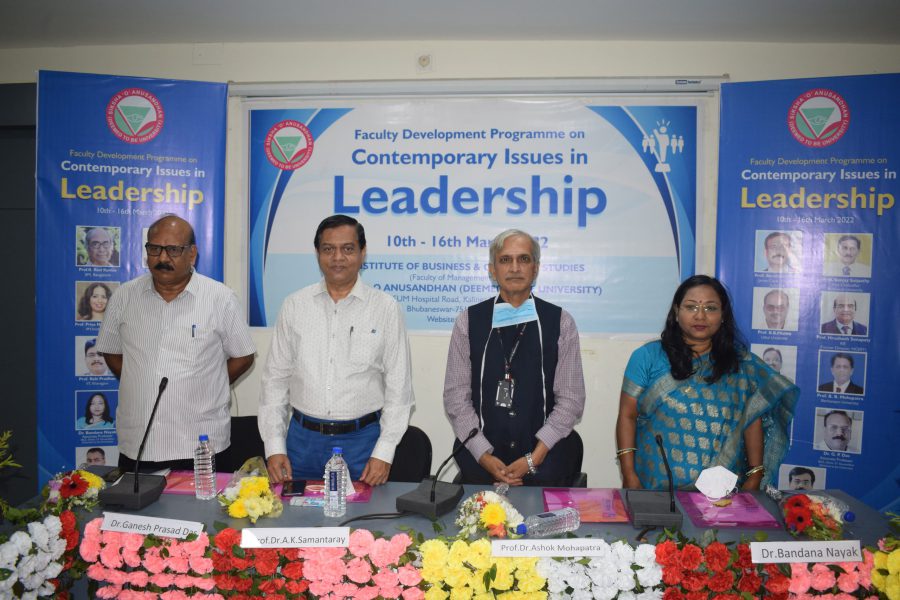 Bhubaneswar: Knowledge and skill are basic ingredients for a leader and the need to upgrade knowledge is the key to successful leadership, Prof. Ashok Kumar Mahapatra, Vice-Chancellor of SOA Deemed to be University said on Thursday.
"Knowledge is unlimited and no one can claim that he knows everything, but knowledge also gets outdated," Prof. Mahapatra, also one of the country's eminent neurosurgeons, said while addressing the inaugural function of a week-long Faculty Development Program (FDP) on the topic 'Contemporary issues on Leadership' at the Institute of Business and Computer Studies (IBCS), SOA's faculty of management sciences.
Prof. Mahapatra said when he studied in a medical college fifty years ago the text books he read on medicine and surgery had become outdated today. "No one will even look at those books today which only have archival value," he said adding the world did not have a single text book on neurosurgery till 1978.
But today you have hundreds of books on the subject, he said.
"However, knowledge without purpose has no value. If your direction and intention is right, then you are not far away from your destination," the Vice-Chancellor said.
"The potential of the human brain is unimaginable. When famous physicist Albert Einstein received the Nobel Prize he stated that he had probably utilized ten per cent of his brain to get the award," Prof. Mahapatra said.
Prof. Anup Kumar Samantaray, Dean of IBCS, who presided over the event emphasized on transactional leadership saying it was the need of the hour. He also spoke on charismatic leadership and other styles of leadership in this context.
Dr. Bandana Nayak, Convenor of the FDP, highlighted the issues and challenges of leadership in the present context while referring to the Russia-Ukraine war and its impact on world economy. She spoke on the requirement of appropriate leadership to tackle the problem.
The FDP, she said, would provide the platform to the participants to interact with eminent academicians and corporate leaders. Dr. Ganesh Prasad Das, Convenor of the FDP proposed the vote of thanks while Dr. Dhrutisundar Sahoo coordinated the event.