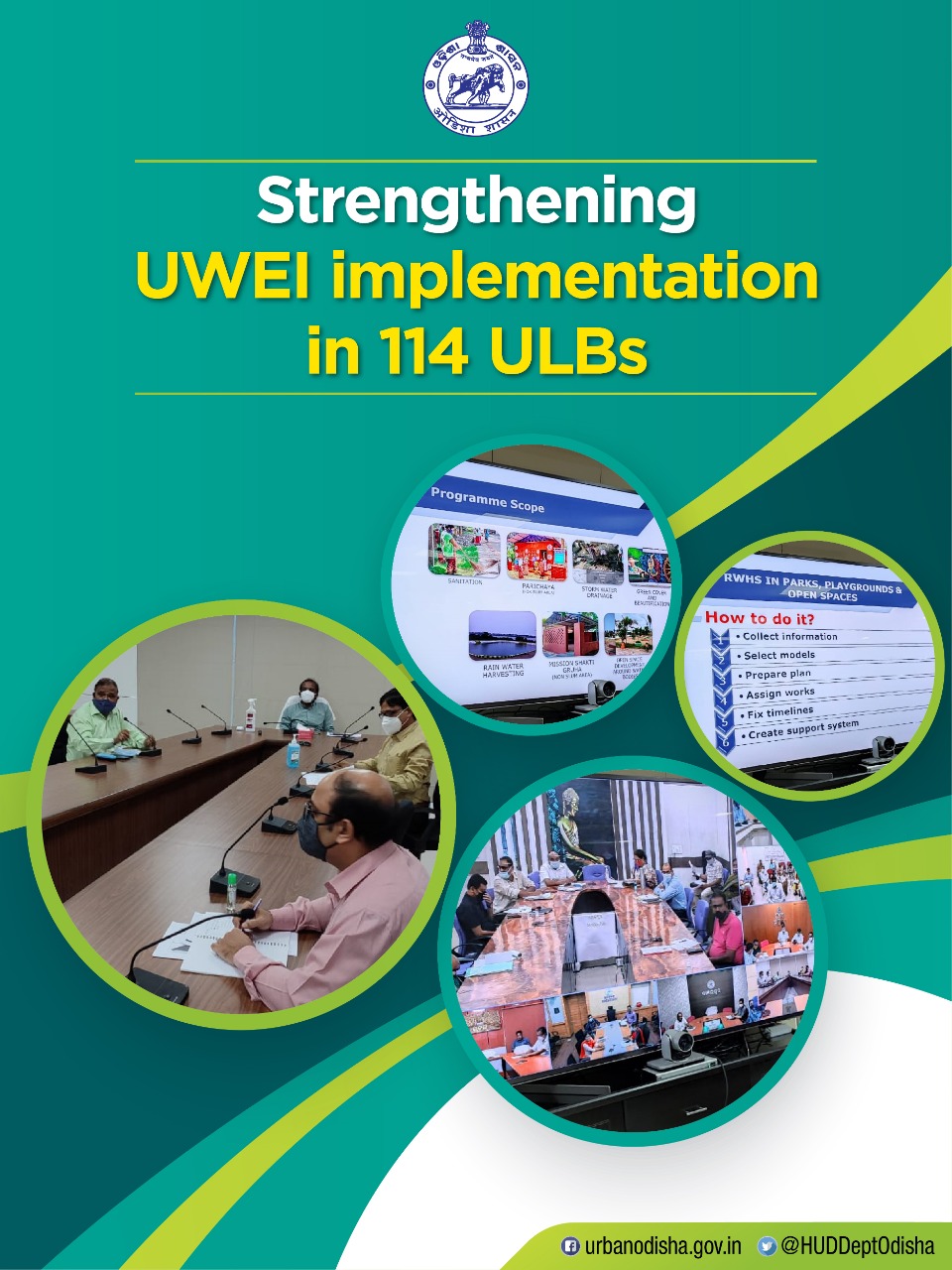 Bhubaneswar: Odisha Government has decided to implement intensively the Urban Wage Employment Initiative (UWEI) in all the 114 UBs of the State.
A total 342 dedicated professionals and domain experts have been positioned in the ULBs.
A two-day orientation program is being organised on 19 April for the professionals to orient them on the scheme, guidelines and implementation strategy.
Principal Secretary G Mathi Vathanan , DMA Sangramjit Naik and senior officers of the Department interacted with the team on key deliverables and timelines for the program.
While others are only talking about putting money in the hands of people, Chief Minister Naveen Pattnaik earlier announced an Urban Wage Employment Initiative (UWEI) scheme to help the informal work force in the state's 114 urban local bodies.
The initiative envisages immediate execution of all labour intensive projects in the ULBs in the state, while Housing and Urban Development Department is the Nodal Authority to supervise the initiative.
One unique feature of UWEI is that women self-help groups (SHG) will be partners in execution of all works.
The Centre, too, has taken note of this scheme and has recommended states try and adapt it to their needs, said a senior officer in H&UD Department.
According to figures available with the state, urban local bodies of Odisha have 16 lakh families out of which 4.5 lakh families or around 20 lakh people work in the informal sector for whom this scheme has been targeted.
UWEI is a component under UNNATI, a program included in the state budget to fill critical gaps in urban infrastructure, which is now being fast tracked.
This scheme resembles the MNREGA scheme in rural areas. MNREGAis a central program to engage the rural poor in labour intensive works, whereas UWEI is that the State from its own budget to provide jobs to the urban poor through labour oriented works, said an officer.
The initiative is considered unique in that it attempts  to achieve convergence of a number of critical areas of urban development—- employment to workers from the unorganized sector, empowerment of SHGs especially marginalized women's groups, protection of environment, creation of community assets and building partnership with community based institutions to achieve community centric and community led development.