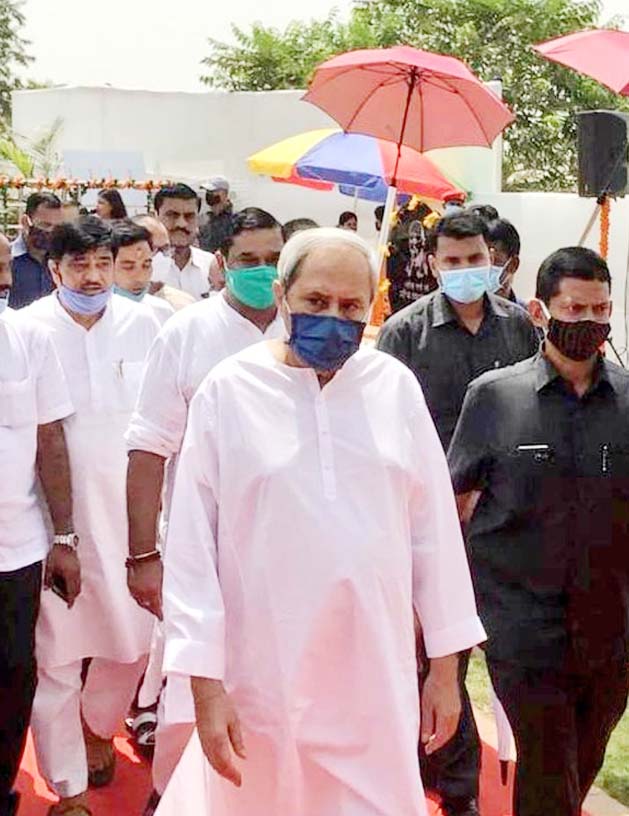 Finally, Odisha Chief Minister Naveen Patnaik has set an example for the politicians of Odisha by announcing that his party- the BJD- would not hold any public rallies or campaign meetings in the May 13 Pipili by-polls keeping in view the prevailing corona situation in the state.
The announcement in this regard was made by BJD President and Chief Minister Naveen Patnaik through a series of social media posts on twitter.
"BJD as a responsible party will not like to put the lives of people in danger. We contest elections to serve people. If the campaign has potential to endanger lives, I would earnestly appeal to political parties and Election Commission of India to reconsider both the duration & method of campaigning," Mr.Patnaik said in the twitter post.
Mr.Patnaik also appealed all the political parties to keep the public health in view and reconsider duration and campaign modes.
While justifying his party's decision, Mr.Patnaik said: "Every life is precious and I alwas consider people of Odisha as my family members. In this extremely serious COVID-19 situation amidst surge in cases in the country, BJD has decided not to hold any public rallies."
Stating that India is a mature democracy, Mr.Patnaik said: Together we can come out with a solution. Democracy is by the people, for the people and of the people"
The ruling BJD's announcement came a day after Congress leader Rahul Gandhi suspended all election campaigns in West Bengal.
Rahul Gandhi in a twitter post on Sunday had said: "In view of the Covid situation, I am suspending all my public rallies in West Bengal. I would advise all political leaders to think deeply about the consequences of holding large public rallies under the current circumstances."
The polling for the Pipili-elections, which were originally scheduled to be held on April 17, was adjourned till May 13 following the demise of Congress candidate Ajit Mangaraj. who succumbed to COVID-19, on April 14.
BJD has fielded Rudrapratap Maharathy and BJP nominated Ashrit Pattnayak for the Pipli by-elections, the polling for which will be held on May 13.
Meanwhile, the ECI Monday issued a fresh notification for the by-poll to the Pipili assembly constituency, which was countermanded after the demise of Congress candidate Ajit Mangaraj.
Only Congress party would be given the opportunity to field its candidate while all other contesting parties would retain their candidates.
As per the notification, the polling will be held on May 13 between 7 am and 6 pm.
April 26 is the last date for making nominations while the nominations will be scrutinized on April 27. The last date for withdrawal of candidature is April 29.
The election process shall be completed before May 18, the notification said.