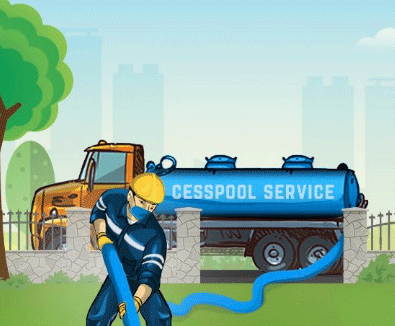 Bhubaneswar: While Odisha has emerged as leader in Faecal Sludge Management  (FSM)  in Urban areas, State Government has decided to utilize the Urban Infrastructure for rural areas also.
In order to bring in synergy and convergence in the sanitation activities and to leverage the urban infrastructures of Faecal Sludge Septage and Plastic Waste Management (PWM) for servicing Rural and Urban areas, Panchayati Raj and Drinking Water Housing and & Urban Development Departments have jointly issued the Guidelines.
DRK Singh, Principal Secretary Panchayati Raj and Drinking Water and G Mathivathanan, Principal Secretary Housing and Urban Development Collectors are requested to implement the above guidelines to ensure environmental protection and compliance to statutory requirements .
Management of Faecal Sludge and Plastic Waste are key componenets in solid and liquid waste management in both rural and urban areas of Odisha. Faecal sludge Treatment Plants are functioning in 45 Urban Local Bodies and construction is going on in other ULBs.
Similarly Material Recovery Facilities (MRF)s have been set up in all ULBs of the State to process Plastic Waste. To facilitate efficient FSM and PWM in rural areas without creating separate facilities and infrastructure which would be unviable due to scale and size, it has been decided to leverage these facilities in ULBs to cater to the requirements of rural areas.
Convergence on FSM has been initiated on pilot basis in Balasore Municipality, tagging 90 Gram Panchayats for availing facilities of FSM available with ULB.
To facilitate similar convergence across the State, District Collectors are required to tag the GPs, which are within 20 KM distance from ULBs and notify the tariff slabs for them.
The Gram Panchayats may be encouraged to utilize the entire value chain of the FSM starting from availing the cesspool vehicles to FSTP of the respective ULBs. Cost of the services will be fixed by the District Collector, said official sources.
So far Plastic Waste Management is concerned the District shall tag 100 of the GPs to suitable ULBs for transportation of dry segregated waste.
GPs shall be responsible to collect segregated dry waste and transport it to the MRF of the tagged ULB.
The GP shall ensure only dry segregated waste is collected from Households. The frequency of transport shall depend on the volumes to be transported. GP can construct interim storage sheds at GP/Village level as per requirements.
Disposal of the received dry waste shall be the responsibility of the tagged ULBs.
As FSM and PWM are activities regulated by the Environment Acts, Rules and Orders of National Green Tribunal (NGT) and time bound actions are warranted, District Collectors are requested to plan, execute and monitor faecal sludge and plastic waste management in rural areas as per Guidelines.
District Collectors are advised to tag all Gram Panchayats for PWM and GPs within 20 KMs to FSTPs may be completed by 30 June.