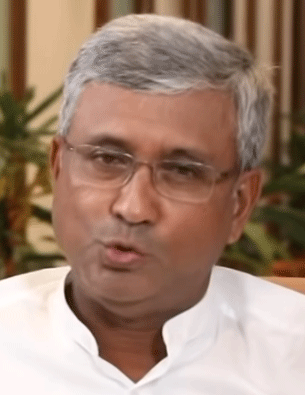 Bhubaneswar: First time in the country, a freighter from China landed at Biju Patnaik International Airport with 1350 Medical Oxygen Cylinders, thanks to the overdrive by the State Level Task Force for Oxygen Management Chief Asit Tripathy.
Acting upon the Chief Minister Naveen Patnaik directive that "No patient shall suffer for want of oxygen in Odisha", Task Force Chief is on the job.
Mr.Tripathy, Principal Advisor to Chief Minister and Chairman Western Odisha Development Council (WODC) is continuously monitoring the Oxygen Management and import of the Cylinders.
Nearly 8000 Oxygen Cylinders are coming by the sea route and importing oxygen cylinders through air requires a number of critical logistic issues.
However dogged pursuit by Mr.Tripathy and ably aided by Hemant Sharma, Principal Secretary Industries, providing oxygen security to the State is possible.
Mr.Sharma, who has looking after the management of Cyclone YAAS in Kendrapara, was continuously monitoring the import process, which has been successful with freighter landing at the International airport here on 30 May morning.
Task Force was formed to ensure Oxygen Security in the State, where due to COVID-19 Pandemic requirement of Medical Oxygen demand has gone high. Daily 250 Metric Tons of Oxygen is consumed and COVID Hospitals are spread all over the State, which requires logistic, refilling and ancillary support.
Taking Short Term measures, Task Forces has added 14,000 Cylinders in 2 months time and stock has gone up to 32,000 Cylinders.
With more Oxygen Cylinders are being imported stock will certainly go up in a big way, admits senior officials in Department of Industries.
Task Force has effectively taken up initiatives to facilitate smooth logistics arrangements for transport of Medical Oxygen.
Planning and implementation of In-Situ production and distribution of Medical Oxygen in Health Facilities through Piping Systems is being looked into.
State Task Force is also planning for long term Medical Oxygen Security in the State, said a senior officer.
In fact the State Government is according highest priority on efficient management of oxygen resources in all its facets.
The Supply Chain logistics of Liquid Oxygen and In Situ production of Liquid Medical Oxygen (LMO) in decentralized locations pose complex issues of coordination with multiple stake holders, assessment and adoption of technological alternatives, investment and implementation with tight timelines.
Accordingly to address these issues, State Level Task Force is taking care effectively.