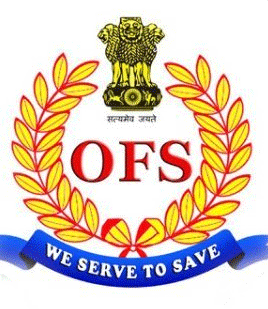 Bhubaneswar: In a major decision for the Fire Service officials, the State Government has introduced uniform allowance for all groups of employees working in the Directorate of Fire Services.
The Home Department has issued a detailed notification for this purpose on Monday. "After careful consideration, the Government has been pleased to approve the proposal for introduction of Uniform Allowance of employees of Fire Service Organization of the State in lieu of existing centralized procurement of uniform and other items," read the notification.
As per the notification, Assistant Fire Officer, Station Officer/Fitter Station Officer, Assistant Station Officer Havildar Major and Fireman/Fireman Driver/ Helper Fireman will now get Rs 5700 per annum as uniform allowance.
Similarly, Rs 5800 per annum will be given to the Leading Fireman/ Driver Havildar/ Havildar Mechanic while Rs 2000 per annum will be distributed to follower orderly.
The payment of allowances during 2022-23 will be allowed against the exhausted items based on the above rate proposed. The Fire Service Directorate will work out the shortfall items and amount payable there on to the eligible employees during 2022-23.
There was a budget proposal of Rs 2.004 crore for the financial year 2022-23. The Directorate can distribute the allowances during 2022-23 after enactment of a full-fledged budget for implementation of the scheme.
Further those who have received the available items, payments against those items shall be made only after the lifespan of those items expires. Hence, accordingly, the allowances for those employees will be worked out by the Fire Service Directorate, as per the notification.
The proposed allowances will be sanctioned annually in the month of July. The officers and employees who have less than six month of service for superannuation on the first date of July will not be entitled for uniform allowances for that year.
The Fire Service Directorate has been asked to prescribe the detailed dress code for all the officers/employees covered under the uniform allowance to maintain uniformity.
Moreover, the officers/employees will furnish undertaking at the time of sanction of allowances for utilization of the same for the purpose for which it is sanctioned.