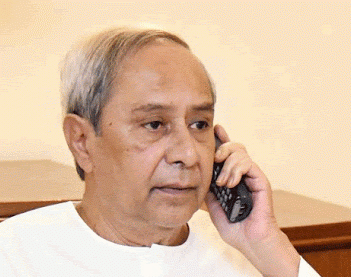 Bhubaneswar: For the first time Chief Minister Naveen Patnaik on Monday met some senior BJD legislators, who were dropped from the new Council of Ministers.
During last 22 years Mr.Patnaik has axed 58 Ministers but never invited the dropped ones to Naveen Niwas.
Political Circle is agog over such a development and the political pundits feel BJD Supremo is changing his strategy.
Out of the 20 Ministers in his last Council of Ministers, Naveen has dropped 11 Ministers. The dropped Ministers are– Bikram Keshari Arukha, Padmanabha Behera, Pratap Jena, Aruna Kumar Sahoo, Sudam Marndi, Susanta Singh, Dibya Shankar Mishra, Jyoti Prakash Panigrahi, Premananda Nayak, Raghunandan Das and Padmini Dian.
Senior lawmakers including Sushant Singh, Pratap Jena, Dibya Shanker Mishra, Jyoti Prakash Panigrahi, Sudam Marndi, Padmanabha Behera, Padmini Dian and Raghunandan Das held a meeting with the Chief Minister Patnaik at Naveen Niwas.
The Ex-Ministers were told to look after the organisational activities of the governing party. They were also told to strengthen the party at the grassroots level by reaching out to more people.
Besides, the leaders have been asked to regularly pay visits to blocks and panchayats to strengthen the party's base at grassroots level so that the party's core vote bank will remain intact. Most importantly, the Ministers were advised not to be controversial.
"Cabinet reshuffle is a usual practice that has been followed for many years. The Minister position is being in rotation basis as BJD is a very big and largest party in Odisha. So many leaders are there. Therefore, chances should be given to others," said Raghunandan Das after meeting the CM.
He, however, expressed displeasure as no one from Jagatsinghpur district has been inducted in the new Council of Ministers.
Sudam Marndi said the Chief Minister has asked them to work for the organisation keeping in view the general elections in 2024. Various responsibilities in organisation will be given to the senior lawmakers, he said.