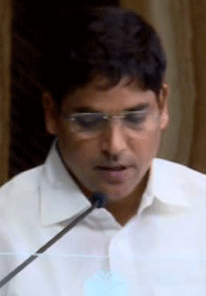 Bhubaneswar: The State Government on Friday decided to conduct the final year or semester examinations of undergraduate (UG) and postgraduate (PG) courses by the end of August this year.
This decision was taken during the meeting of All Vice Chancellors with Higher Education Minister Arun Kumar Sahoo held today on a virtual platform.
"It was decided to hold the final year or final semester UG and PG examination on online mode in all higher educational institutions of Odisha. The examination will be conducted by July-August this year. The concerned university and autonomous college have been asked to finalise the dates for the examinations," Mr.Sahoo told reporters after the meeting.
If any student has back-paper, such examinations will also be conducted and completed by July-August, he said.
The Vice Chancellors and Heads of Autonomous Colleges have been asked to ensure that all students appear the test only on online mode, Mr.Sahoo said, adding, they will also take decisions on the schedule and course to be covered for the exams.
Keeping the prevailing Covid-19 situation in mind, it was decided to conduct the exams in online mode. The final year students can appear for the test seating in this home. If any student doesn't have access to the internet, he/she can appear for the test in his/her college or university, the Minister said.
This decision is only applicable for the final year or final semester UG and PG students. The examinations of other students will be taken later, he further said.
Last year, many states had announced cancellation of the examinations in view of Covid-19 pandemic but Odisha did not. Later, the Supreme Court's direction came on the conduct of the exams.