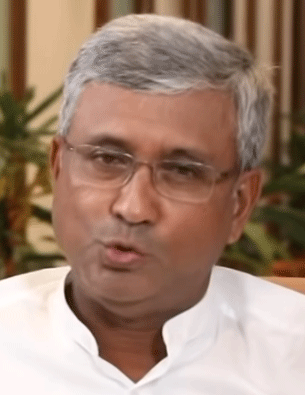 Bhubaneswar: Odisha Government has constituted State Level Task Force headed by Asit Tripathy, Principal Advisor to Chief Minister for Medical Oxygen Management.
Due to prevailing COVID-19 Pandemic, it has brought to the fore the critical requirement of adequate production and stocking of Medical Oxygen at State Health Facilities for treatment of patients.
ACS Health & Family Welfare, Pradipta Kumar Mohapatra has brought out the notification on formation of the Task Force here on 18 May.
Hemant Sharma, Principal Secretary Industries, Krishan Kumar Secretary Works, N B Jawale, Managing Director IPICOL, Yamini Sarangi, Managing Director Odisha State Medical Corporation Limited (OSMCL) , M Sadiq Alam, Director Industries, Drugs Controller Annada Shankar Das are the Members of the State Level Task Force.
Apart from these Members, a Representative from FICCI as National Industry Partner and Representative from Utkal Chamer of Commerce and Industry (UCCI) as Local Industry Partner have been roped in for the Task Force.
The Task Force will take up initiatives for increasing production and provisioning of Medical Oxygen in the State.
Task Force will engage with various stake holders to improve the availability of cylinders and tankers for storage of Medical Oxygen.
It will take up activities to enhance the oxygen refilling capacity in the State.
Task Force will take up initiatives to facilitate smooth logistics arrangements for transport of Medical Oxygen.
In order to plan and implement In-Situ production and distribution of Medical Oxygen in Health Facilities through Piping Systems.
State Task Force will plan for long term <edical Oxygen Security in the State, said a senior officer.
In fact the State Government is according highest priority on efficient management of oxygen resources in all its facets.
The Supply Chain logistics of Liquid Oxygen and In Situ production of Liquid Medical Oxygen (LMO) in decentralized locations pose complex issues of coordination with multiple stake holders, assessment and adoption of technological alternatives, investment and implementation with tight timelines.
Accordingly to address these issues, State Level Task Force has been constituted, which will take care effectively.
Mr.Tripathy, who was Chief Secretary of the State is having direct experience in handling First Wave of COVID-19 effectively and will be able to successfully handle the LMO issues, officials say.