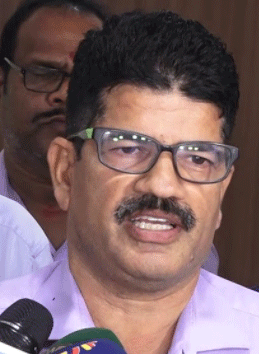 State Transport Authority of Odisha has unveiled a series of Citizen Centric Services, which will help the citizens in a big way and it will cut visit to Regional Transport Office(RTO) for an vehicle related services.
Sanjeeb Panda, Transport Commissioner, known as a Tech Savvy Top Cop has been sincerely on his job since he took over as STA Chief.
STA is implementing 5T Initiatives and bringing in transformation in the Transport Sector.
In fact, Informing about the feedback under Mo Sarkar, Secretary to CM(5T) V K Pandian said that people are appreciative of the transformation happening in Transport Offices.
The following transformations are the outcome of this 5T initiative, said a senior officer in STA, Odisha.
Paperless: Documents are submitted in electronic form. On an average 1 crore pages of paper will be saved in a year, which is equal to saving 1000 trees per annum.
Contactless: The visit to the RTO office for submission and verification of documents is dispensed and the whole process has become contactless.
Authentication: The uploaded documents are authenticated through Digital Signature of the Dealer.
Auto Assignment: The registration number is auto generated by the system soon after payment of tax at dealer point.
Take for example: Automated and Hassle free Vehicle Registration: Whenever a citizen buys a vehicle, the dealer applies online, scans the required documents, uploads the documents through his digital signature.
As soon as the tax is paid, the system auto assigns the registration number instantly. No physical paper is submitted and no one is required to visit the RTO.
The buyer has the option to register the vehicle in any RTO of the state without any physical visit to any RTO.
There will be Auto Approval of Contract Carriage Permit, Auto Approval of   Goods Carriage Permit, Auto Approval of Inter State Special Permit for buses, Auto Approval of Inter Region Special Permit for buses, International Driving Permit, Learner's Licence in UMANG mobile APP, Renewal of Registration in any RTO and Transfer of Ownership in any RTO, informed the officer of STA, Odisha.