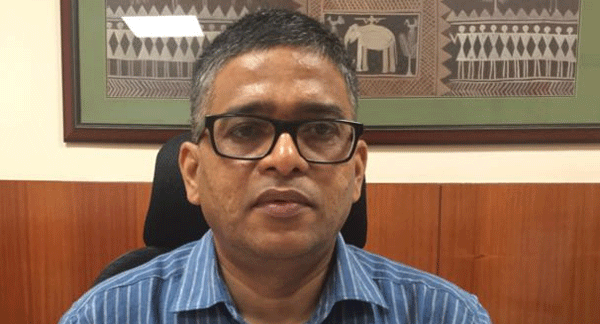 Bhubaneswar: Odisha Government has extended timeline for Mop-Up Vaccination for Health Care Workers (HCW)s for another three days as the districts could not achieve 100 Percent Coverage.
ACS Health & Family Welfare Pradipta Kumar Mohapatra has informed the decision of the State Government to the District Collectors, Municipal Commissioners and CDM&PHOs.
By 10 February, all the Districts were supposed to achieve 100 Percent coverage of 1st dose vaccination of HCWs.
However, since the districts haven't been able to achieve this, timeline for mop-up vaccination for remaining HCW is extended for another 3 (three) days, i.e. till 13 February 2021.
All districts are to closely monitor this to ensure 100 Percent vaccination of the remaining HCWs during this period.
The second dose vaccination of HCWs (which is 28 days after the first dose) will commence from 15 February 2021.
All districts are to ensure this & schedule sessions accordingly, pointed out Mr.Mohapatra..
Odisha has crossed vaccination of over 3.6 Lakh beneficiaries, which include Health Care Workers (HCW) s and Front-Line Workers (FLW) s on Wednesday.
As on 10 February, a total 3,61,623 beneficiaries have been vaccinated across the State.
ACS Health & Family Welfare, Mr.Mohapatra reviewed progress on 10 February evening.
With a total 256 Sites, 19,369 beneficiaries were vaccinated.
Detailed Review revealed that 4261 HCWs, which was over 86.9 Percent of the target and 15,108 FLWs, which was 78.2 Percent of the target were vaccinated.
Out of 256 sites, 66 sessions were conducted for HCWs out of which 04 are COVAXIN.
Similarly 146 sessions were conducted for FLW out of which 10 are COVAXIN.
While target is there to cover 3,38,700 HCWs, on 10 February, 2, 73,647 HCWs were vaccinated in the State. Achievement is 80.5 Percent.
As on date 87,976 FLWs were vaccinated and activities reported are very encouraging, said a senior officer.