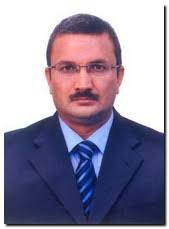 Cuttack: The State Transport Authority has asked the Regional Transport Officers (RTOs) to suspend Driving Licenses (DL), as per provisions laid under Motor Vehicle Act.
Transport Commissioner Arun Bothra has asked the RTOs for stringent enforcement of traffic rules and to suspend DL of the drivers. He mentioned that the DL of a driver should be suspended if he/she found driving vehicle under the influence of alcohol. In case of using mobile phone while driving, also the license can be suspended for three months.
Mr.Bothra said the DL can be suspended for three months for driving at a speed exceeding the specified limit which would also include the red light jumping. If one will carry overload in goods carriage or carry passengers in goods carriages, the DL of such drivers will also be suspended.
The Supreme Court Committee on Road Safety had directed the state to strictly implement the Sec 194 (penalty for non-wearing protective headgear) of MV Act, 1988.
"While analyzing the performance of RTOs, for the last two quarters i.e. January to March, 2021 and April to June 2021, it is observed that only 39 per cent (27,264) and 61 per cent (10,724) of DLs of the offending drivers were suspended respectively," he said.
As per the road accident and fatality data of the Crime Branch, over speeding is one of the major causes of the road accidents and fatalities in the State. In 2020, 72 per cent of the road accidents were caused due to over speeding resulting in 73 per cent of the total fatalities.
During January to June 2021, a total of 40,319 e-challans have been issued for over speeding cases against which only 4,027 DLs of the offending drivers were suspended which is just 10 per cent, he further mentioned.
Keeping all these in view, the RTOs have been asked to achieve 100 per cent DL suspension of the offending drivers, who are liable for DL suspension.