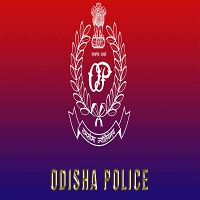 Cuttack: In an aim to provide equal opportunity to the transgender community in public service sector, Odisha Police has allowed recruitment of persons from the third gender in the post of force.
The State Police Recruitment Board (SPRB) on Saturday issued advertisements inviting online applications for recruitment in the Sub-Inspectors and Constable (Communication) posts.
In that job notification, the Board has said that transgender candidates can also apply for the posts.
The SPRB has invited applications for recruitment of 477 Sub-Inspector and 244 Constable (Communication) posts. The last date of submission of application is July 15, 2021.
Transgender community welcomed the decision of the Odisha Police and thanked Chief Minister Naveen Patnaik for the move.
All Odisha Transgender Welfare Association president Meera Parida said, "The decision of the State Government to include transgender persons in the Police force will not only boost the confidence of the entire community, but it would also change the perception of the society towards transgender persons."
Few States like Tamil Nadu and Rajasthan have already set example recruiting transgender in their police force.
In 2014, the Supreme Court recognised transgender community as a third gender along with male and female and ruled that they have equal privilege over the fundamental rights enshrined in the Constitution.
The Parliament has also enacted Transgender Persons (Protection of Rights) Act, 2019 to provide the community equal rights like other human beings.