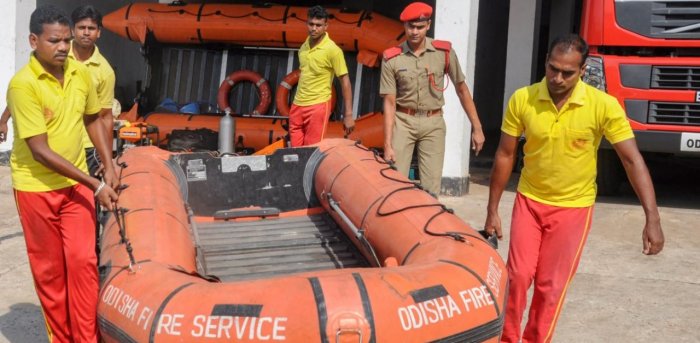 Bhubaneswar: The State Government has started process for proper implementation of the decision of the Council of Ministers to provide disaster management training to all elected representatives,
On the completion of two years in the fifth term of the BJD government, the Council of Ministers headed by Chief Minister Naveen Patnaik had passed a resolution to train every government employee on the fundamental nature of different kinds of disaster and pandemic management.
Similarly, all elected public representatives starting from ward members to Chief Minister will be trained on disaster and pandemic management.
Besides, members of the Mission Sakti Groups, Vana Surakya Samitis, and other community based organizations will be equipped with the knowledge required to manage disaster and pandemics.
The Council had resolved to undertake systematic and detailed training programs to equip the citizens with adequate knowledge and skills in disaster and pandemic management and make Odisha, a leading state in disaster preparedness -whether it's biological or climatic. The main objective of the resolution is to have a Yodha in every home of Odisha.
So to implement it at ground level, Odisha State Disaster Management Authority (OSDMA) will conduct a training program from February 9 to 11.
District Project Officers, District Coordinators and DRR Consultants of Balasore, Balangir, Bhadrak, Boudh, Cuttack, Dhenkanal, Ganjam, Gajapti, Jajpur, Jagatsinghpur, Kendrapara, Khurda, Keonjhar, Kandhamal, Kalahandi, Koraput, Rayagada, Puri, Mayurbhanj, Malkangiri, Sambalpur and Sundargarh districts will attend the training programme.
The training will be conducted at Madhusudan Das Regional Academy of Financial Management (MDRAFM), Bhubaneswar.
The State Government has decided to form a task force to carry forward the mission of building a disaster and pandemic resilient Odisha.