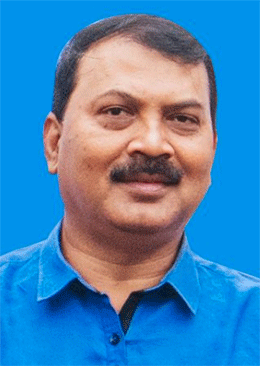 Bhubaneswar: Stressing that that time overrun essentially leads to cost overrun which ultimately pinches the State Exchequer, the Additional Chief Secretary (ACS) Revenue and Disaster Management Department, Satyabrata Sahu directed officials to expedite land acquisition process of all irrigation projects in the state.
Mr.Sahu said this while reviewing the land acquisition process in the state earlier today.
RDC of all Divisions, Senior Officers of the Department, Director, Rehabilitation and Resettlement, Additional District Magistrate of around 12 districts, land acquisition officers, special land acquisition officers and officers of Water Resources Department participated in this review meeting on virtual mode.
Land acquisition process of all major irrigation projects of the State including Subarnarekha, Anandapur Barrage, Kanpur, Deo, Rengali Left & Right, Lower Suktel, Chheligarh, Telangiri, Ret and Hadwa was reviewed.
All Stakeholders were directed to complete various milestones of the projects within the designated timeline unfailingly. Officers of the Water Resources Department were requested to render all kinds of support to land acquisition officers to expedite the projects so as to allow them to be completed in the shortest possible time.
It was emphasized to complete various studies like Social Impact Assessment and Environmental Impact Assessment within the designated timeline.
"No delay in the land acquisition process for irrigation projects will be tolerated. Land acquisition officers must upload all relevant documentation in the Land Acquisition Portal (LARRMS)," said Mr.Sahu while issuing instructions to lay emphasis on training and capacity building of land acquisition officers, special land acquisition officers and zone officers.
Mr.Sahu asked all Revenue Divisional Commissioners and Additional District Magistrates to review the land acquisition process of various irrigation projects in their jurisdiction and sort out all pending issues in coordination with all stakeholders to help ensure completion of irrigation projects in time.