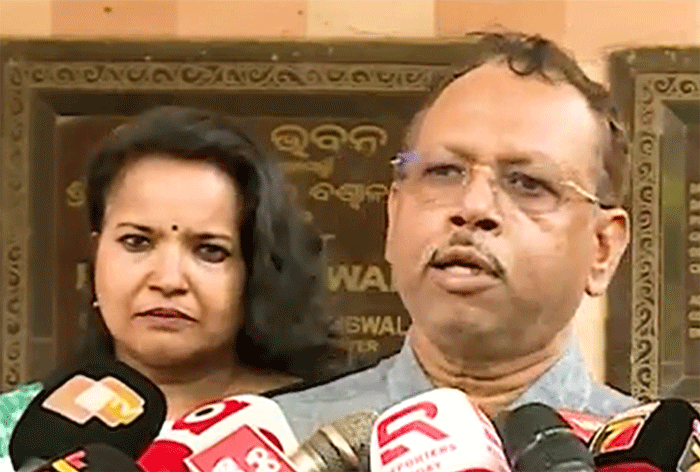 Bhubaneswar: After properly counting the bodies, the State Government on Sunday said the final death figure in the tragic triple train accident at Bahanaga station stood at 275.
"Some of the bodies have been counted twice at the accident site and also at hospitals. So, after proper counting, the final death figure stood at 275," Chief Secretary Pradeep Kumar Jena told Media here. Development Commissioner Anu Garg was present in briefing.   
Out of 275 dead bodies, 78 bodies were identified and handed over to their family members after autopsy, he said, adding, handing over of another 10 bodies is also under process.
Shri Jena said of the remaining 187 bodies, 170 bodies have been brought to Bhubaneswar while another 17 bodies are in transit to the capital city from Balasore.
The bodies have been brought to different mortuaries of Bhubaneswar in a dignified way by 85 ambulances. Only two bodies were brought in each ambulance, he informed.
According to official sources, Prime Minister Narendra Modi came to the rescue of the State Government in proper management of such a huge number of the bodies at once.
A premier central institution was reluctant to receive and preserve the bodies. After the intervention of Prime Minister Narendra Modi, it has agreed to manage more than 100 bodies.
Even, on the direction of the PM, a special team of forensic science from New Delhi arrived in Bhubaneswar to handle the bodies. They will collect DNA samples and other samples as per medical procedure of the unidentified bodies, the source said.
Meanwhile, a team of expert doctors from New Delhi along with medical equipment and medicines also reached Odisha to provide quality care to people critically injured in the tragic train accident, Union Health Minister Mansukh B Mandaviya said.
He reviewed the medical assistance being provided to the injured victims here at AIIMS Bhubaneswar on Sunday. He discussed the procedures regarding embalming of dead bodies and handing over to family members of the deceased.
Speaking to reporters, Dr.Mandaviya said more than 1,000 people were injured in the terrible train accident and their treatment is underway.
"Over 100 patients need critical care and for their treatment, expert doctors from different hospitals including Delhi AIIMS, Lady Hardinge Hospital and RML Hospital along with modern equipment and medicines have reached Odisha though a special plane of air force," he said.
We had a detailed discussion and prepared a working plan on which export doctors can assist which patient is admitted in different hospitals, the Minister said.
"Special treatment of the critical patients will start so that we can save a greater number of people," he added.