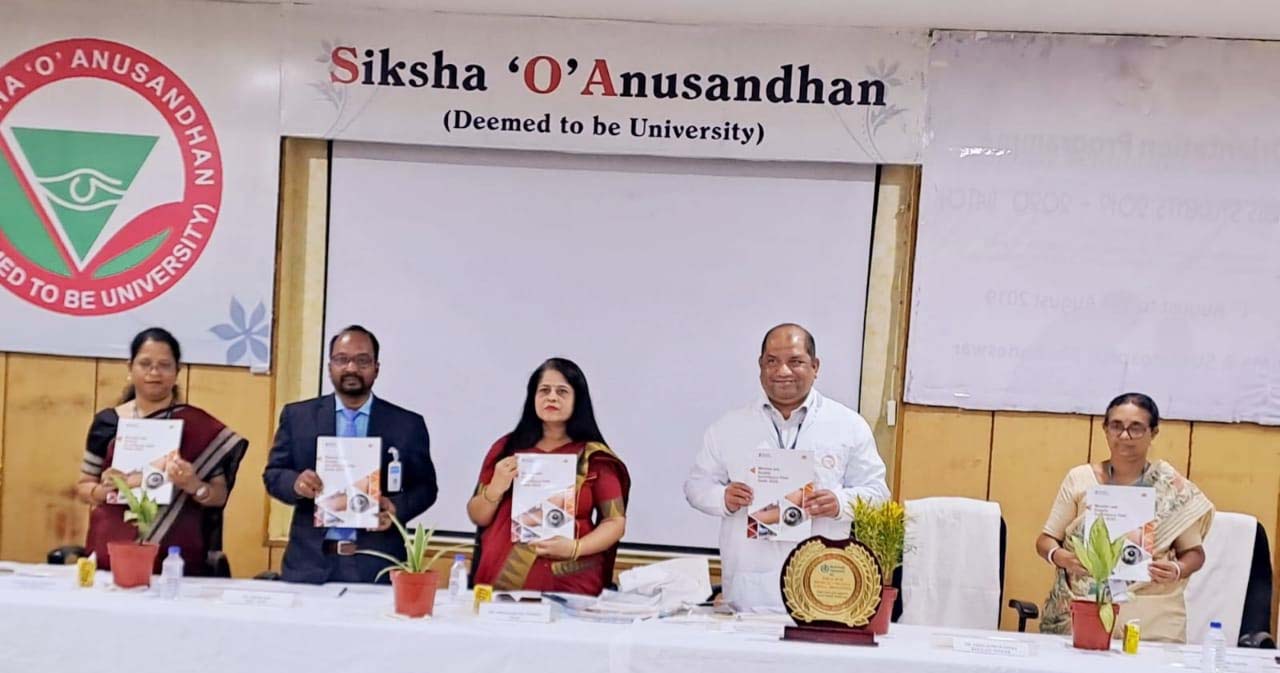 Bhubaneswar: Odisha was the first state to initiate measures to fight Covid-19 after its outbreak early in 2020 which resulted in the state having the lowest mortality caused by the disease in the country, a senior official said here.
"Odisha stood apart and the World Health Organisation (WHO) praised the state for good practices in healthcare and termed the government's Covid-19 management as exemplary," Dr. Nihar Ranjan Ray, State Regional Team Leader of WHO in Odisha, said while speaking at a workshop organised at the Institute of Medical Sciences and SUM Hospital on Thursday.
Dr. Ray said that the pandemic, however, badly affected the routine immunization programme which rang an alarm bell. "It was like those who survived the Covid pandemic were exposed to vaccine preventable diseases," he said.
Dr. Ray was speaking at a workshop on 'Integration of Learning from Covid-19 with Routine Immunisation Strengthening and Vaccine Preventable Diseases Surveillance.' The workshop was also addressed by Prof. (Dr.) Sanghamitra Mishra, Dean of IMS and SUM Hospital, Prof. (Dr.) Pusparaj Samantasinhar, Medical Superintendent of the hospital, Dr. Archana Gayen, Surveillance Medical Officer and Dr. Mamata Devi Mohanty, Head of Department of Pediatrics at the hospital.
Stating that Odisha had the highest percentage of immunization in the country at 95.5 per cent, Dr. Ray said WHO was now battling Measles and Rubella with the objective of eliminating both the diseases.
After the pandemic, there was a spurt in Measles and Rubella cases in the state, he said adding the agenda now was to vaccinate all children against Measles and Rubella and report all cases.
Dr. Ray said when the state government decided to set up stand alone Covid Hospitals in the state after the outbreak of the pandemic it was IMS and SUM Hospital which took up the responsibility and remained in the forefront to battle the disease with its doctors, nurses and paramedics putting their best foot forward.
The human trial of the Covid vaccine Covaxin was also conducted at IMS and SUM Hospital, he said.