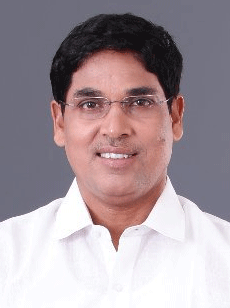 Bhubaneswar: The final year or final semester online examination of all undergraduate (UG) courses will be completed by August 19 and the result will be declared by September 27.
This was decided at the meeting of State Higher Education Minister, Arun Sahoo with the VCs of various State Universities.
The online examination of the UG final year/semester (excluding back paper) will be completed by August 19 and the results including back papers to be out by September 27.
Similarly, the final year/semester PG examinations will be completed by August 31 and the result will be announced by September 20. The VCs have informed about the examination schedules during the meeting.
The common entrance examination for admission into PG courses will be conducted between August 23 and September 1, and the admission process will start from October 15.
During the meeting, Dr.Sahoo advised the VCs to implement 5T in their respective institutions.
Keeping the prevailing Covid-19 situation in mind, earlier it was decided to conduct the exams in online mode. The final year students can appear for the test seating in this home. If any student doesn't have access to the internet, he/she can appear for the test in his/her college or university.
Last year, many states had announced cancellation of the examinations in view of Covid-19 pandemic but Odisha did not. Later, the Supreme Court's direction came on the conduct of the exams.
Meanwhile, the State Higher Education Department has decided to introduce disaster management in the curriculum of degree courses from this year as a compulsory subject.
The State Higher Education Council has prepared a course 'Environmental Studies and Disaster Management' for Plus III first year Arts, Science and Commerce students, Higher Education Minister Arun Sahoo said here on Friday.
The new subject will be of 100 marks (4 credit) with four units. As part of the on-going examination reforms, a model syllabus for the degrees sources has already been created, he informed.
The Minister further said that the common PG entrance and admission process has already been introduced from last year to improve the quality of education while the new curriculum will be implemented from the current academic session.
Earlier on May 29, the Council of Ministers had passed a resolution to make disaster and pandemic preparedness a part of the curriculum of the schools and colleges.
Chief Minister Naveen Patnaik had also said that every student, elected representative, government official and Mission Shakti members would be trained in disaster and pandemic preparedness.