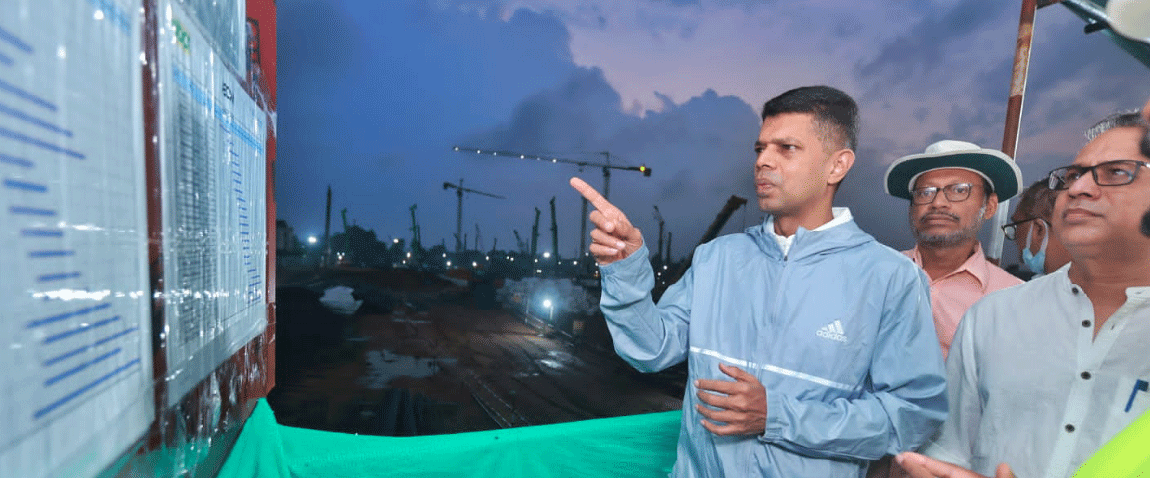 Cuttack:With Healthcare for people foremost in mind, V K Pandian, Secretary to CM has advised officials to ensure utmost quality and timely completion of the Redevelopment Project of SCB Medical College & Hospital.
Mr.Pandian visited the Complex, where the First Phase of redevelopment of SCB MCH is in progress.
Vishal Dev, Principal Secretary Finance & Works accompanied Secretary to CM.
J K Das, Managing Director OBCC briefed the progress of the massive project.
Redevelopment of SCB MCH comprises two packages: Clinical and Residential.
Estimated Project cost of Clinical Package is Rs.2636.20 Crore, which is coming up in a big way.
Four Clinical Blocks, Utility Block, Town Center and Allied Infrastructures are coming up and date line has been set, officials say.
Mr.Pandian asked to complete Clinical Blocks by end of December and the rest by end of June, 2024.
Secretary to CM instructed to increase the machineries and manpower deployment to speed up pile casting process and to deploy more number of structural fabrication agencies to meet the deadlines.
So far Residential Package is concerned, the cost is Rs.888.50 Crore in which Kathajodi, Birupa, Mahanadi Residencies are coming up and DAV SCB Public School is being set up under the massive project, officials say.
Out of 13 Blocks, work of foundation and basement are under progress, however looking at the progress, Secretary to CM directed to meet the deadline.
He also asked to put adequate manpower and machineries for meeting the timeline.
Mr.Pandian has all along stressed on quality and adhering to timeline of the project, so that there will be no cost escalation and project to be completed in a time bound manner, which is the Hallmark of 5T Charter.