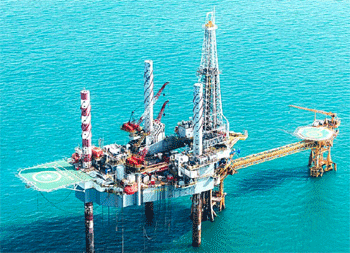 Bhubaneswar: While Hydrocarbon exploration activities are continuing in Odisha, major private players like Vedanta is also participating in these activities, thanks to Open Acreage Licensing Policy (OALP) of the Union Government.
Hydrocarbon Exploration Projects in Delta Districts of Odisha is continuing, while Hydrocarbon Production activities are yet to be carried out in the State, officials say.
Hydrocarbon Exploration activities are being carried out in the districts of River Deltas in Odisha, Andhra Pradesh and West Bengal, admit officials.
OIL India is the major player in such exploration activities in Odisha, which is covering five blocks awarded under different regimes in the districts of River Deltas.
While Vedanta is engaged in Hydrocarbon Exploration activities in five blocks in Andhra Pradesh, it has one block in Odisha in River Mahanadi Basin. Vedanta is also taking up exploration job in Tamilandu and Puducherry, officials sources say.
In fact Mahanadi Basin in Odisha has the potential to emerge as a Hub for Hydrocarbon exploration and production activities in entire East Coast, officials say.
Union Government is also implementing several programs and initiatives, which will lead to exploration and production of Hydrocarbon and once potential of Odisha is established through these initiatives, it would attract significant investment to the sector, officials say.
One of such program is National Seismic Program (NSP), which was implemented with an aim to undertake fresh appraisal in all sedimentary basins across the country including in Mahanadi Basin.
NSP was carried out as scanty data was available and to have better understanding of the Hydrocarbon potential of the country such program is being implemented.
Outcome from the NSP contributed to better understanding of the Sub Surface with the petroleum systems across wider geological ages to explore the Hydrocarbon Reserves in Odisha.
Total investment for seismic acquisition in Onland Mahanadi Basin was around Rs.80 Crore, officials say.
Seismic data acquired under NSP in the state of Odisha led to offer of five blocks by Director General Hydrocarbon (DGH) and OIL India won all the five blocks for hydrocarbon exploration under OALP-II and III rounds.
OIL India plans to acquire, process and interpret 1502 LKM of 2D seismic data and 1670 Sq Km of 3D seismic data in the five blocks, officials say.
The total envisaged expenditure on the entire exploration campaign in the five blocks in Mahanadi Basin (Onshore) is Rs. 1250 Crores of which Rs. 220 Crores is for Seismic survey.
The blocks are spread in eleven districts of Odisha namely Puri, Khurda, Cuttack, Jagatsingpur, Kendrapara, Dhenkanal, Jajpur, Bhadrak, Baleshore, Maurbhanj and Keonjhar.