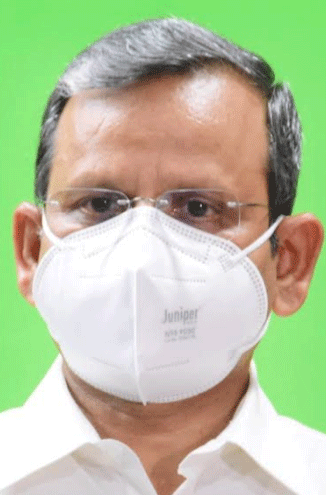 In another big step towards realization of 5T principles in revenue service delivery, State Government has substantially reduced the timeline for issue of various miscellaneous certificates and landed property mutation.
This was known from a high level meeting on delivery of Public Services held in virtual mode under the Chairmanship of Chief Secretary Suresh Chandra Mahapatra in Lokseba Bhawan conference hall today wherein Principal Secretary Revenue and Disaster Management Bishnupada Sethi outlined the issues relating to further reduction of timelines prescribed in Odisha Right to Public Services Act (ORTPS) Act- 2012.
Reviewing the progress made so far, Chief Secretary Mr.Mahapatra directed to further simplify the property registration process by adopting end to end digitized system for the entire transaction. He directed to do away with the middlemen from property transaction and minimize the physical presence of the buyer and seller in office of the sub-resisters. Process automation, added Sri Mohapatra "while reducing unwanted rush in offices would make the process easy, transparent and quick".
Principal Secretary Mr.Sethi appraised that the time lines for landed property mutation was 90 days as per new ORTPS Act of 2012. In the meanwhile, "the time line for disposal of uncontested mutation cases has been reduced to seven days". Similarly, added Sri Sethi, "the time line for issue of scheduled caste and scheduled tribe certificate, OBC certificate and SEBC certificate has been reduced from 30 days to 15 days; the time line for resident and income certificate reduced to 10 days from earlier 15 days; disposal of guardianship certificate application reduced from earlier 45 days to 30 days; and, the time line for issues of asset income and certificate for economically weaker section has been reduced from 15 days to 10 days".
Available information shows that as of now around 40,000 uncontested mutation cases have been finalized as per the new timeline of seven days. Similarly, around 4.47 lakh various miscellaneous and caste certificates have been provided to the people since the issue of new timeline circular by Revenue and Disaster Management Department on 6 April, 2021.
Considering the feedback received through Mo Sarkar system, Chief Secretary Mr. Mahapatra said that that was visible improvement of service delivery in Tahasil offices. He directed to adopt the best practices for making the property registration process completely online. Principal Secretary Sri Sethi said, " Steps are on to make registration and tahasil offices more people centric and automated with user friendly online systems".
Additional Chief Secretary Home Sanjeev Chopra, Principal Secretary Revenue and Disaster Management Bishnupada Sethi, Additional Secretary Sashadhar Nayak Additional Secretary Shilendranath Dwibedi, Additional Secretary Usharani Sahoo along with senior officers from concerned departments participated in the discussions.