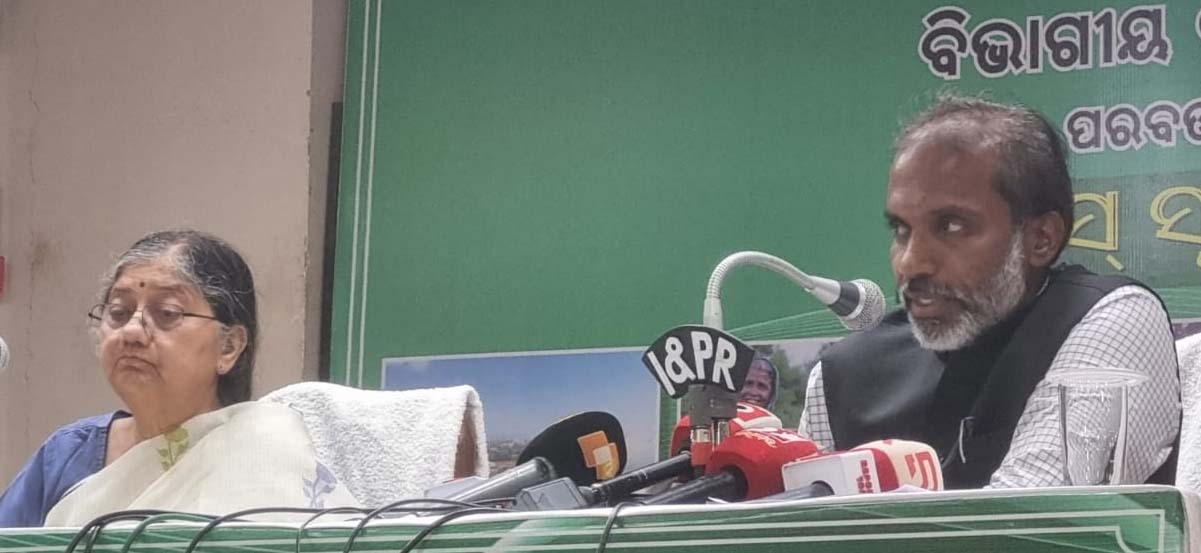 Bhubaneswar: Work for the much-highlighted metro rail project in Bhubaneswar Capital Regions will start by the end of next December, Housing and Urban Development Minister Usha Devi said here on Friday.
The Metro Rail System for Bhubaneswar capital regional has been sanctioned by Chief Minister Naveen Patnaik. Delhi Metro Rail Corporation is engaged as the consultant & DPR is under preparation. Construction work is likely to commence before end of 2023, she said.
Chief Minister Naveen Patnaik today reviewed the key transformative initiatives of Housing & Urban Development Department.
Addressing the media after the meeting, H&UD Minister Usha Devi and Principal Secretary G Mathi Vathanan said the Department will continue to prioritise people-centric urban governance and improving the liveability of cities as envisioned by the Chief Minister.
The transformative journey of urban Odisha made possible through innovative programmes across various sectors and under 5T governance principle, has made significant strides in recent years and will continue with the same vigour, they stated.
The Minister informed that 1.73 Lakh families granted with land right certificates in Municipalities and NACs while slum household survey has been completed in five Municipal Corporations and 1 lakh slum families to be granted with Land Right Certificates by December 2023.
The Department has constructed 1,62,327 houses. In all 2055 wards in all 115 Urban Local Bodies (ULBs) door to door garbage collection ensured, she said.
Besides, 252 Micro Composting Centres and 216 Material Recovery Facilities are functioning in 115 cities for processing the generated solid waste. The Department has constructed 112 Faecal Sludge Septage Treatment Plants (FSTPs) and made those operational, Devi said.
Till now, 110 ULBs- to treat septage generated in the cities. All these waste processing facilities are operated and managed by the Mission Shakti & Transgender groups.
Highlighting the major achievements of the Department, the Minister stated we are in our journey in transforming the lives of Urban denizens.
Adhering to CM's principle of Valuing People More than Land, the Government instead of evicting people from slums, empowered them by granting land rights and upgrading their infrastructure, amenities and services to transform slums to Biju Adarsh Colonies. Till now, 772 slums have been upgraded as Biju Adarsh Colonies and 4 towns namely Hinjilicut, Digapahandi, Rambha & Purosattampur have achieved slum free status.
These efforts have received international recognition, and awards i.e. the two prestigious awards UN Habitat-World Habitat awards in 2019 and 2023, she pointed out.
Fulfilling another dream of the CM to provide safe and clean drinking water through tap water house connection to every household, 85 cities including all five corporations have achieved 100% tap connection for households under the Drink from Tap Mission. The remaining 30 cities would be covered before December 2023.
The Minister further said that 100% households in five Municipal Corporations are covered with pipe water supply connections while 99% of households in remaining 110 ULBs are covered with pipe water supply. Remaining 1% households to be provided before December 2023.
In Berhampur-24×7 Drink from Tap to be completed by June 2023, in Cuttack the work to be completed by December 2023. The deadline for Rourkela is December 2023. In capital city Bhubaneswar, the 24×7 Drink from Tap to be completed by March 2024.
"Chief Minister desired that our cities should be provided with water supply services at par with international cities. Puri & Gopalpur have become India's first and second cities to achieve this distinction of 24×7 Drink From Tap quality adhering to IS 10500 standards," said Shri Mathi Vathanan.
Another 21 cities will be completed under Drink From Tap mission by March 2024 benefiting 40 lakhs urban population, he said.
With Odisha being the first state in India to provide 24×7 directly drinkable water from taps, WATCO bagged the distinction of Global Water Leader Distinction Award in the Global Water Summit held in Spain in 2022. More than 900 Jala Sathis are engaged in the ULBs assisting in user fee collection, water quality testing, grievance redressal etc., the Principal Secretary said.
Shri Mathi Vathanan said wage employment programme MUKTA was launched during Covid pandemic crisis in April,2020. MUKTA is now implemented across 115 ULBs of the state through community partnership involving the Mission Shakti SHGs and the Slum Dweller Associations. More than 52,000 ward level projects including public parks, walking tracks, open gyms, children play facilities, city beautification, rain water harvesting structures etc. have been implemented in all the ULBs across the state.
So far, 62 lakh person days have been generated under the scheme. This unique scheme has bagged two Global Awards namely the Guangzhou International Award 2021 and WRI Ross Prize for Cities in 2022, he added.