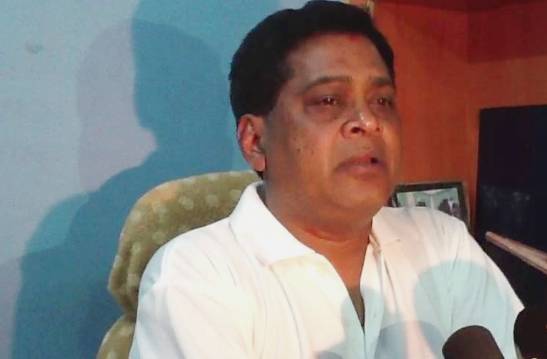 Jharsuguda: Putting full stop on all allegations levelled on murder of the then Health Minister Naba Kishore Das, State Crime Branch on Friday said accused Gopal Krishna Das (53) alone had committed the crime due to death threat from the ex-Minister.
The CID Crime Branch filed 544 pages charge sheet in the court of SDJM, Jharsuguda against the accused Gopal Krishna Das (53) for committing the murder of the then Health Minister on January 29 and attempting to kill others including Inspector In-Charge of Brajrajnagar police station, P. K. Swain and another Jeevan Kumar Nayak.
The Crime Branch said that the accused Gopal Krishan Das (the then police ASI) committed the crime in his senses and in a pre-planned manner. His mental condition was found stable and normal, the CB CID said.
"After evaluation of all the evidence-oral, documentary, medico legal, cyber forensic and ballistic opinion, it became clear that accused Das had developed personal grudge and anguish against deceased minister Naba Kishore Das. He felt threatened from Shri Das and his supporters and feared for his life. Gradually he made up his mind to commit his murder. For this he meticulously planned and then executed the crime," the CB CID said.
Though the charge sheet was filed, the investigation is kept open in respect of obtaining a few reports and clarification and for complying with some formalities, it said.
As the matter involved an attack on the life of a serving Minister, the Crime Branch took charge of investigation of Brajarajnagar P.S on the very day of the incident (January 29).
The Crime Branch had formed 10 investigating teams and deputed to Jharsuguda, Bhubaneswar, Berhampur and other places even beyond the state to probe into different possible angles of the case.
The teams examined 89 witnesses and seized several exhibits including firearms, live cartridges, empty cartridges, hand wash of the accused etc.
During investigation some family members of the accused claimed that Gopal Das was suffering from bipolar disorder long back. To verify the authenticity of the claim, a special medical board was constituted by the director of medical education and training, who conducted their examination and opined that they had not found active psychopathology in Shri Das.
Further from locals and colleagues, it was also ascertained that his mental condition was quite normal and there was no abnormality. Moreover, he was cooperative in the investigation and replying to all the questions asked in a cogent manner, the CB officials said.
"The investigation was conducted in a highly professional manner and many experts from outside the state were roped in to assist the investigating teams to prove the crime in a scientific manner. Investigating officers of CB used the latest gadgets and scientific tools to establish the culpability of the accused," the crime branch said.
They used a faro camera for spot recording and LNA test, polygraph test, Narco test of the accused were conducted to ascertain the veracity of his statement.