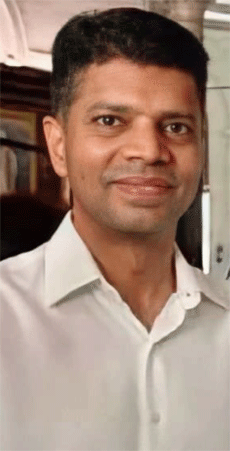 Bhubaneswar: With an aim for commercialization of the Airports in Odisha, State Government has fast-tracked at least five Airports with datelines for commercial operations.
Chief Minister Naveen Patnaik is harping on implementation of the Airport Projects in a time bound manner.
Thanks to overdrive of V K Pandian, Secretary to Chief Minister, the Airports of Rourkela, Jeypore, Utkela, Rangeilunda and Malkangiri are put on fast-track mode for commercialization efforts.
While Rourkela Airport will be in all readiness by 31 October, 2022 as Odisha is hosting the FIH Mens' Hockey World Cup 2023 at Rourkela and Bhubaneswar.
Airports Authority of India (AAI) will implement flight operations and the Airport already been licensed for 2B Category andit has been decided to upgrade into 2C Category.
One of the most reputed airlines, Alliance Air is selected to operate from Rourkela Sector.
So far Jeypore Airport in Koraput is concerned; the Airport has been developed for 2B Category with Day VFR Flight Operation.
IndiaOne Air is the selected Airline Operator for the route connecting Jeypore City with Bhubaneswar and Vishakhapatnam.
IndiaOne Air has already positioned its Cessna Grand caravan 208, a Nine Seater capacity aircraft for operations.
In Western Odisha, another airport, Utkela Airport in Kalahandi has been developed for 2B Category with Day VFR Flight Operation and its aerodrome licensing is under process, officials say.
IndiaOne Air is the Selected Airline Operator (SAO) for the route connecting Utkela City with Bhubaneswar and Raipur.
It is planned to be developed as a 3C Category airport and timeline for completion of all the infrastructure works for 3C Category Airport has been set. All infrastructure parameters will be completed by 31 December, 2023, officials say.
In the meantime Master Plan for 3C Category Airport is submitted to Airports Authority of India, said sources.
Another important Airport is Rangeilunda Airport in Ganjam district, which is coming up in an area of 36 Acres with a cost of nearly Rs.100 Crore.
This is planned for a 2B Category Aerodrome and operationalization of the Airport is planned by 31 December, 2022.
One of the most critical Air Connectivity is Malkangiri Airport, for which Chief Minister NaveenPatnaik has asked to operationalize by 15 January, 2024.
Malkangiri, the Maoist Infested Zone requires air connectivity on priority basis and the State Government has set the timeline for the project coming up with a cost of Rs.55 Crore, officials say.