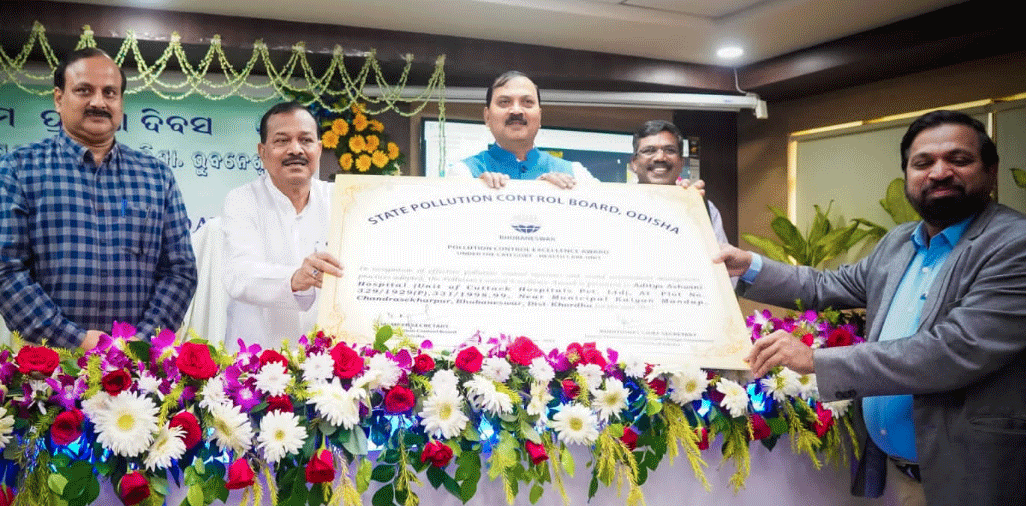 Bhubaneswar: Pradip Kumar Amat, Minister Forest, Environment and Climate Change has lauded efforts of Odisha State Pollution Control Board (OSPCB).
While inaugurating the Foundation Day Ceremony of OSPCB here on 14 September, Minister Mr.Amat pointed out the importance of OSPCB, its role and responsibility to make our environment habitable in the present context as well as for future.
Additional Chief Secretary, Revenue, Disaster, Forest, Environment & CC, Satyabrata Sahu spoke at length about the role of OSPCB in controlling pollution in the State.
ACS Mr.Sahu pointed out the remarkable journey of the State Pollution Board since its inception and pointed out for more awareness campaign associating every sector from the society.
OSPCB Member Secretary, Dr K Murugesan spoke at length about the State Pollution Control Board.
Member Secretary Dr. Murugesan presented the Activity Report of the Board.
Many dignitaries from Government and previous Chairman and Member Secretaries of Board were presented their opinion in the function.
Er. N R Sahu, CEE welcome all the guest and Susanta Nanda, addressed the gathering as Guest of Honor and gives best wishes for Board's future growth.
In this occasion Board also releases three periodicals under its Integrated Coastal Zone management Program namely Health Card of Paradeep, Gahirmatha and Dhamra coastal Stretch. Board also distributed the Pollution Control Excellence and Appreciation Award to selected Industries, mines and health care units from the State.
Mr.Amat, Chief Guest, Minister, PR&DW, Forest, Environment &CC, I&PR, In this occasion as a customary Prof. Pratap Panda, Professor and Head, Dept. of Marine Sciences & Chairman PG Council, Berhampur University, delivered the Dr.M.K.Rout memorial lecture on 'Climate Change and extreme weather events'.
Lastly the meeting was closed with delivering the vote of thanks by the Administrative office of the Board Sri Debadutta Pattnaik.