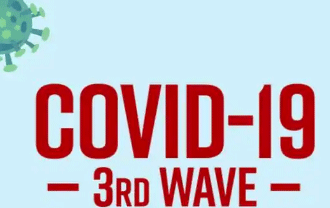 Bhubaneswar: A top health official of the state government said on Tuesday that the upward trajectory of Covid cases in some states like Kerala and Maharashtra can be considered as a signal of the third wave,
"In some States, the trajectory is upward and is increasing rapidly, like Kerala and Maharashtra. Therefore, I will say that this is a signal of the third wave. If we don't arrest it at this stage then certainly we will land with the third wave," cautioned Director of Medical Education & Training (DMET) Dr CBK Mohanty.
Dr Mohanty made the comment in response to reporters seeking his opinion from the Odisha perspective on the prediction about the third wave of Covid pandemic made by researchers led by Mathukumalli Vidyasagar and Manindra Agrawal at Indian Institute of Technology in Hyderabad and Kanpur respectively using a mathematical model.
"To date, we are in a downward trajectory, so we have to see if at all the third wave is going to hit us. We should also observe that they (the researchers) have said the third wave won't have that much of an impact in Odisha. They have said that the likely third wave is expected to be weaker and its impact will be very less in Odisha," stated Dr Mohanty.
Responding to queries from reporters as to why the third wave is likely to have a lesser impact in Odisha, the DMET said that it could be due to various reasons-may be awareness level is high among the people, they could be strictly adhering to Covid protocols, vaccination is having some effect, people could have developed a good amount of antibodies and the strategy adopted by the government for prevention could be more successful.
Dr Mohanty said that epidemics have multiple waves, if at all there is a third wave its impact will be less but we are prepared to tackle it.