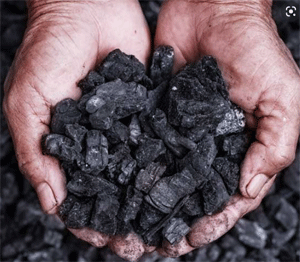 Bhubaneswar: Over 154 million tonnes of coal produced from the State of Odisha during the financial year 2020-21, which is second highest in the country, Union Coal and Mines Minister Pralhad Joshi told Rajya Sabha.
As per written statement made by Joshi, 154.150 million tonne (MT) of non- coking coal has been produced from Odisha during the last financial year and the State was in second position in non-coking coal production in the entire country.
Chhattisgarh was in top position with production of 158.190 MT of non- coking coal in the year. The others States those are in the list include, Madhya Pradesh (132.350 MT), Jharkhand (74.909 MT), Telangana (52.603 MT), Maharashtra (47.435 MT), West Bengal (17.016 MT), Uttar Pradesh (17.016 MT), Assam (0.036 MT) and Jammu & Kashmir (0.012 MT).
The total coal resource of the country as per Coal Inventory of India provided by Geological Survey of India (GSI) as on April 1, 2020 is 3,44,020 million tones. Of which, Odisha has 84,652.06 MT of coal reserve, which is also second in the entire India. Jharkhand has India's highest amount of coal of 85,602.10 MT.
Out of 84,652.06 MT of coal reserves surveyed in Odisha, 40,871.77 MT of coal has been already measured, 36,067.17 MT indicated and 7713.12 MT inferred, the Coal Minister stated.
To enhance the production in the country, the Ministry of Coal has launched commercial auction of the coal on revenue sharing mechanism from 5 coal bearing States (Jharkhand, Madhya Pradesh, Maharashtra, Odisha and Chhattisgarh) on June 18, 2020 wherein 20 coal mines with aggregate peak capacity of 59 MTPA were successfully auctioned.
Further, in the second tranche of auction on March 25, 2021, where 67coal mines/blocks were offered with aggregate peak capacity estimated at 150 MTPA.
Joshi said a dedicated Project Management Unit (PMU) has been engaged by the Ministry of Coal for handholding of coal block allottees for obtaining various approvals /clearances for early operationalisation of coal mines allocated under CMSP Act, 2015.
The Union Government has also launched a Single Window Clearance portal for the coal sector to speed up the operationalization of coal mines. It is an unified platform that facilitates grant of clearances and approvals required for starting a coal mine in India, he further said.
Similarly, the Minister said, the MMDR Act has been amended in March, 2021 which, inter alia, allows all captive mines to sell up to 50 percent of the minerals produced during the year after meeting the requirement of the attached plant.
The Coal India Ltd (CIL) has envisaged a coal production programme of one Billion Ton from CIL mines by the year 2023-24. This will help in reducing imports and will also protect the capital of the country.
To reduce import of coal, an Inter – Ministerial Committee (IMC) has been constituted in the Ministry of Coal for the purpose of coal import substitution.
Representatives from the Ministry of Power, Railways, Shipping, Commerce, Steel, MSME, Department for Promotion of Industry & Internal Trade (DPIIT), Central Electricity Authority (CEA), Coal Companies and Ports are members of this IMC.
This Committee provides a platform for discussions on a larger forum with the administrative ministries so as to guide them to encourage the coal consumers of their respective sector to eliminate imports of coal. On the directions of the IMC, an Import Data System has been developed by the Ministry of Coal to enable the Ministry to track the imports of coal, he informed.
Moreover, the Annual Contracted Quantity (ACQ) of power plants has been increased up to 100 percent of the normative requirement. The increase in ACQ would ensure supply of more domestic coal to the power plants.
Besides, some other measures like Introduction of Facility of Usance LC (Letter of Credit) payment mechanism to help the consumer avail credit facility from banks, special spot auction scheme for the coal importers including the traders, have been introduced to help in curtailing the imports of coal.
"With the concerted efforts of various stakeholders, the import of coal for blending purposes by the domestic coal-based power plants in the country has reduced by about 56 percent, from 23.8 MT during 2019-20 to 10.4 MT during 2020-21," he added