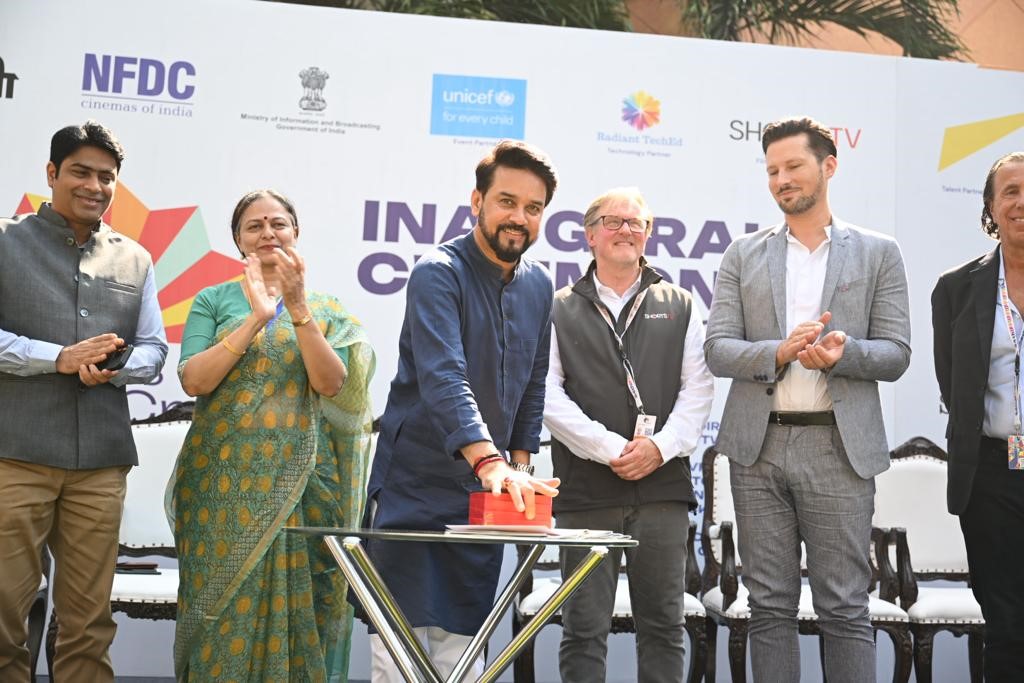 New Delhi: Government of India is committed to employment generation, boosting the creator economy, mentoring outstanding artists and encouraging youngsters to achieve excellence in the field of films, said Anurag Singh Thakur, Union Minister of Information & Broadcasting and Youth Affairs & Sports.
Shri Thakur said while launching the '48-Hour Film making Challenge' for Winners of '75 Creative Minds of Tomorrow'(CMOT) initiative.
Applauding the role of 'Creative Minds of Tomorrow' in fostering a strong creative community of passionate individuals, the Minister congratulated the top 75 participants of the initiative selected through a rigorous jury process.
The Minister further said that CMOT is part of Government's effort to encourage and mentor young minds from far flung corners of the country.
"This year's 75 Creative Minds of Tomorrow hail from as many as 19 different states and Union Territories of India, including places such as Bishnupur (Manipur), Jagatsinghpur (Odisha), and Sardarpur (Madhya Pradesh). The initiative aims to provide them with unparalleled opportunities in the realm of Media and Entertainment," he added.
Shri Thakur recounted the poignant tale of a young aspirant from Tamil Nadu who participated in CMOT last year. "Initially her parents were not sure about sending her all the way to Goa. After understanding the intense selection process and incredible opportunities that awaited her at CMOT, her parents were thrilled to allow her to chase her dreams.
This girl and her team went on to win the 53-hour Challenge last year with a cash prize of Rs.2,25,000. The winning film, Dear Diary, highlighted how women's safety would be a new normal in the future. Success stories like these are what this platform aspires to write," he elaborated.
The Minister also shared achievements from previous editions of CMOT, showcasing the impact of the initiative on participants' careers.
Notable mentions included Subarna Dash whose animated film got featured at Toronto International Film Festival, 2023 and youngsters like Bhasker Vishwanathan and Digantra Bose who co-edited and edited films which feature in Indian Panorama at IFFI this year.