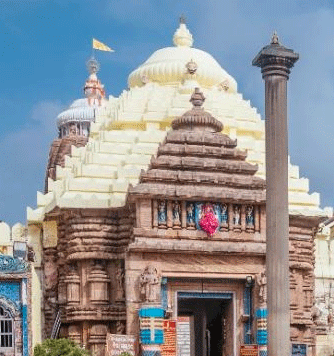 Puri: With the steady decline in daily Covid-19 cases in the state, Sri Jagannath Temple here will be reopened for devotees from February 1 with strict adherence to Covid-19 protocols.
This decision was taken at the Chhatisa Nijog meeting held in virtual mode this afternoon.
Puri collector Samarth Verma said that Srimandir will be reopened for the devotees from February 1. However, the temple will continue to remain closed on Sundays for sanitisation of the temple premises. A detailed Standard Operating Procedure will be issued soon, he said.
In an aim to balance the livelihoods of the people dependent on the temple and improve in the Covid situation, this decision was taken, the Collector informed.
The temple was closed for public darshan from January 10 as Covid-19 infection rate resurged in the state.
This had severely affected the livelihood of servitors, and small businessmen in the city who were mostly dependent on tourists and devotees. The decision for reopening of the 12th-century Shrine will surely benefit the entire tourism industry in Puri.